Spiral tube forming machine , spiro type tube former machine P1602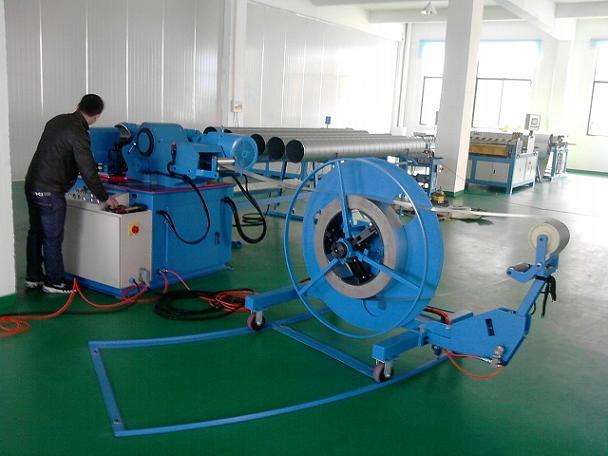 Video link in Youtube:
Product name:Spiral Tubeformer PM-1600
Item:
Details:
Description

The module technique gives the customer the possibility to choose

between a number of options, allowing him to create a machine a number of options, allowing him to create a machine for his specific needs.

The frequency controlled main drive ensures a smooth acceleration and an almost noiseless operation.

The outstanding patented flying slitter cuts the tubes to lengthwithout noise or hot sparks as known from the saws and provides smooth tube ends without deburring.

The design and options fulfill the needs in HVAC to produce in mild steel, galvanized steel, stainless steel or aluminum

The corrugation unit allows a reduction in material costs and makes the bigger diameter tubes more rigid.

Main Technical Specification:
Diameter range
80 – 1600mm
Thickness of strip
0.4 -1.3mm Glvanized steel
0.8mm Sinless steel
0.4-1.2mm Auminum
Strip Width
standard 137mm up to 1mm

thickness, 140mm above. Other widths on request.

Lockseam
Outside tube, on the inside on request.
Production speed
Max. 60 meters/min. depending on material
Cutting system
The pqtented flying slitter
Net weight
2900kg
Gross weight
3200kg
Machine dimension
3000mm*1950mm*1700mm,
Package dimension
3050mm*2000mm*1800mm
Options
Automatic length control system, controlled corrugation unit.METU flange slitter Saw blade cutter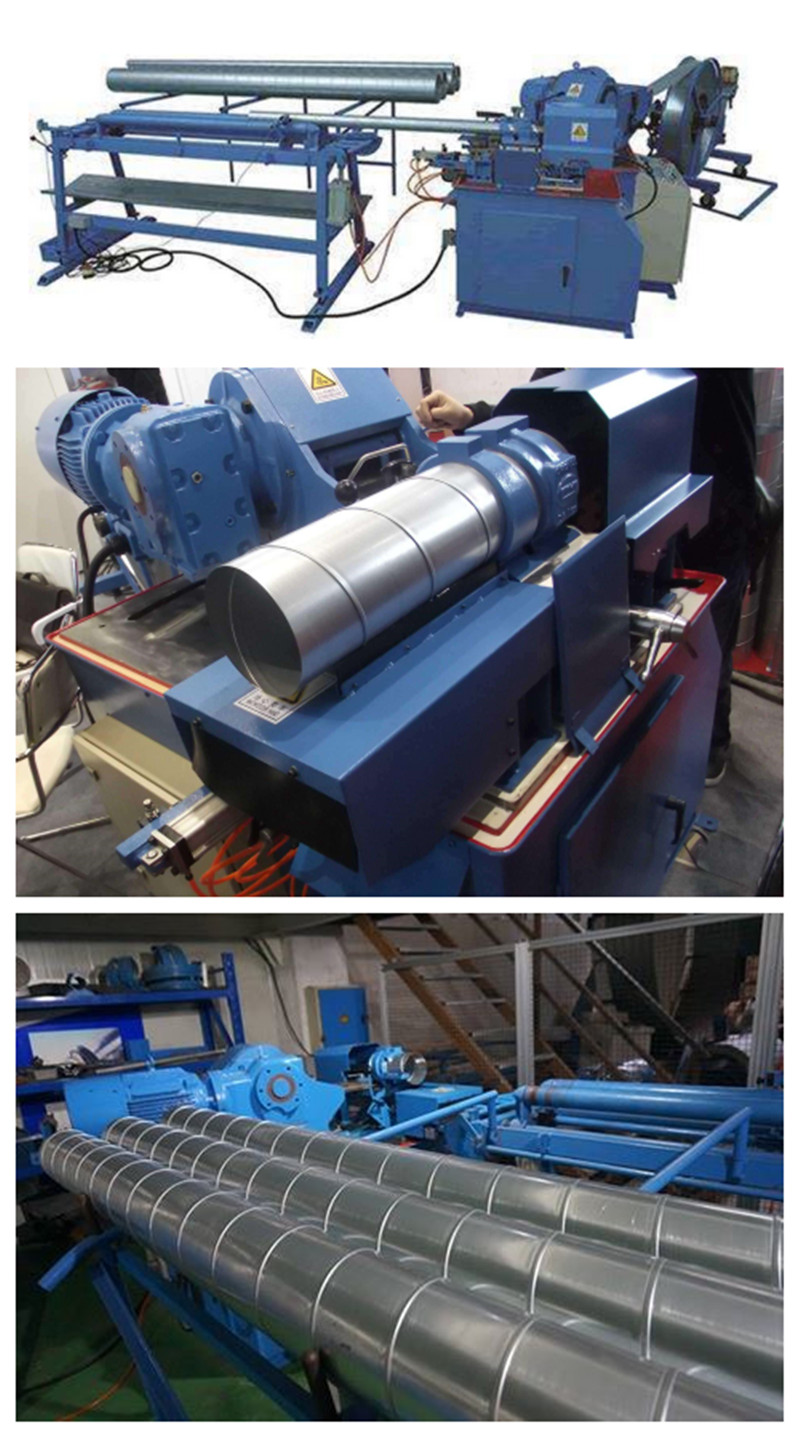 Due to our batch manufacturing, we will have a lower price with best quality machines.
When a breakdown occurs, our technicals are on call for both online & onsite correction.
All machines are inspected by our quality control department before shipped out.
Critical components & worn spare parts are offered to avoid unplanned stops.
We will provide you professional expert suggestions for your required machine.
All of the machine ordered by our customer will be delivered within 30 days.
Send us email or fill in below contact form. We will reply your message as soon as possible.