Small cnc servo press brake , hydraulic servo bending machine  4 1 Axis
video link: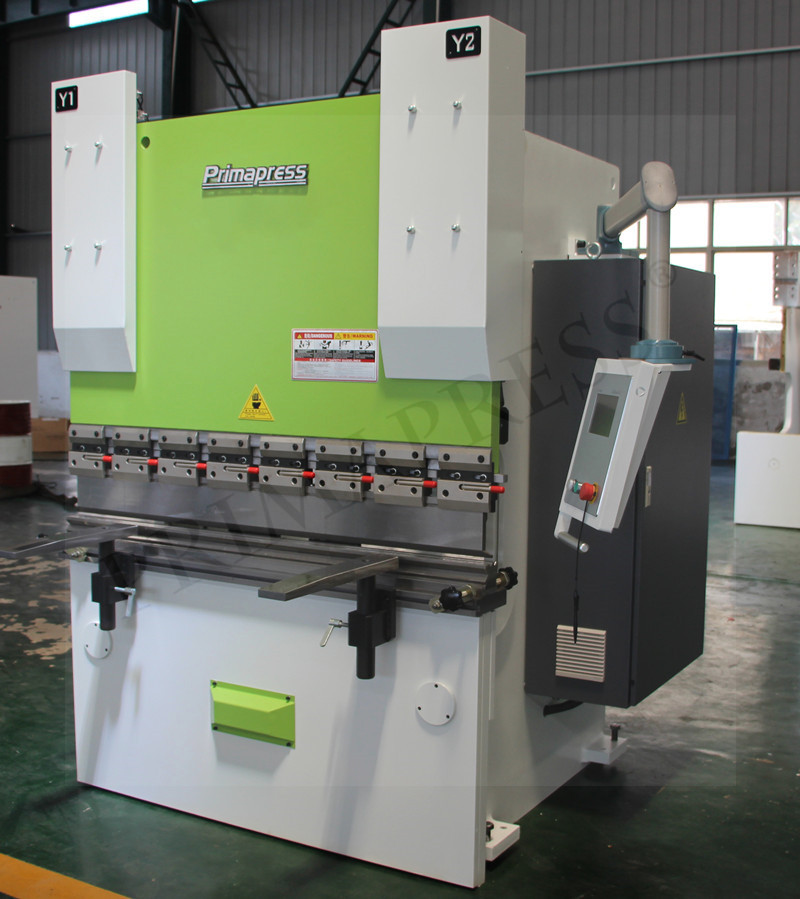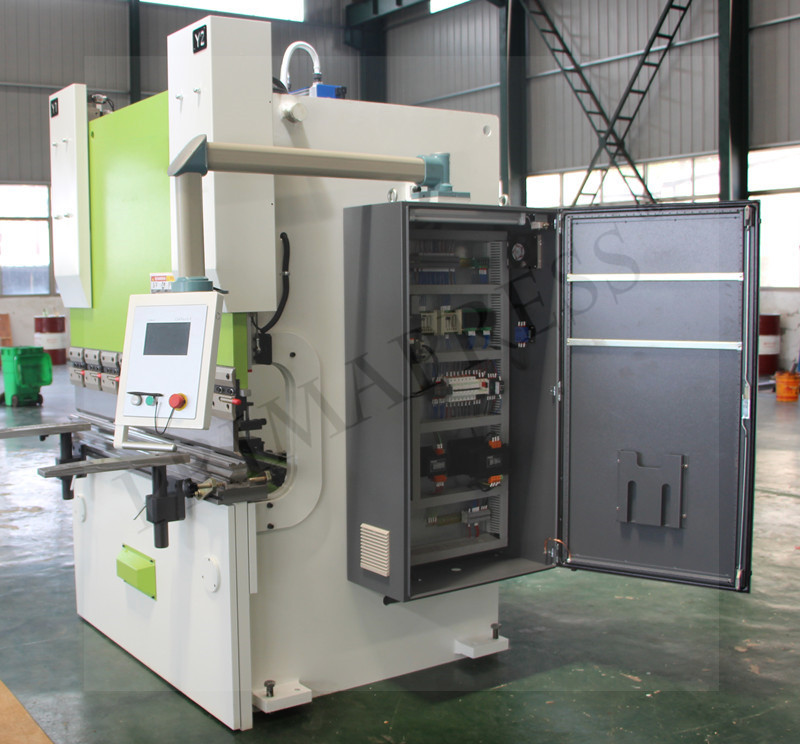 The Whole Structure of Press Brake:
Totally European design, streamlined looking
Taking off inner-stress of welded parts by tempering, good stability
Remove rust with sand-blast and coated with anti-rust paint
Frames, assembly surfaces and connection holes are machined after the welding process, up to 60′ in a single pass.
Supplying three front sheet supports , Finish of Nippon Polyurethane paint
2) Ram structure:
Upper stroke design for bending, low noise, stable operating situation , Parallel tolerance of Y1 and Y2 is 0.01mm
Y1,Y2 can be programmed separately can work under non-balance load, can bend cone-shape work piece
At bottom dead center a pressure-keeping time is offered, and can be programmed to assure precision of all kinds of work piece. Can move the ram up slowly, which allows the operator to control work piece conveniently Universal fixing-surface of the upper tool can be meeting with the clamping requirement of the tool farthest!
Close loop electro-hydraulic synchronized servo-control system, the most advanced
Hydraulic system is from Rexroth, Germany, a full loop electric-hydraulic proportional servo control, Sumitomo oil pump, Japan.
Imported linear optical reader, guiding system, positioning system and hydraulic balancing system with
high precision, which all can permit the processing work piece of full length or with eccentric.
An outfit with "C" is at throat, as deformation compensation on throat, directly measuring the distance
between upper tool and low die, assuring the precision of work piece.
All seals in cylinder is imported, the most famous brand, good quality and high performance
Overload overflow protection is outfitted to hydraulic system, which can assure no leakage, and the oil level
can be read or seen directly
Being able to work under rated load continuously, stable working and high precision
4) CNC Back gauge:
Close loop electro-hydraulic synchronized servo-control system,the most advanced
Good for work piece needing multiple steps of bending with high precision requirement.
X is moved with ball screw,guided by linear guide,and driven by digital AC servo-motor.
Back gauge has well enough mechanical strength and rigidity with tank-type gauge structure.
Two fingers are moving alone swallow guide,operate easily with high precision
Particular finger-stop design,enlarge the range of back gauge.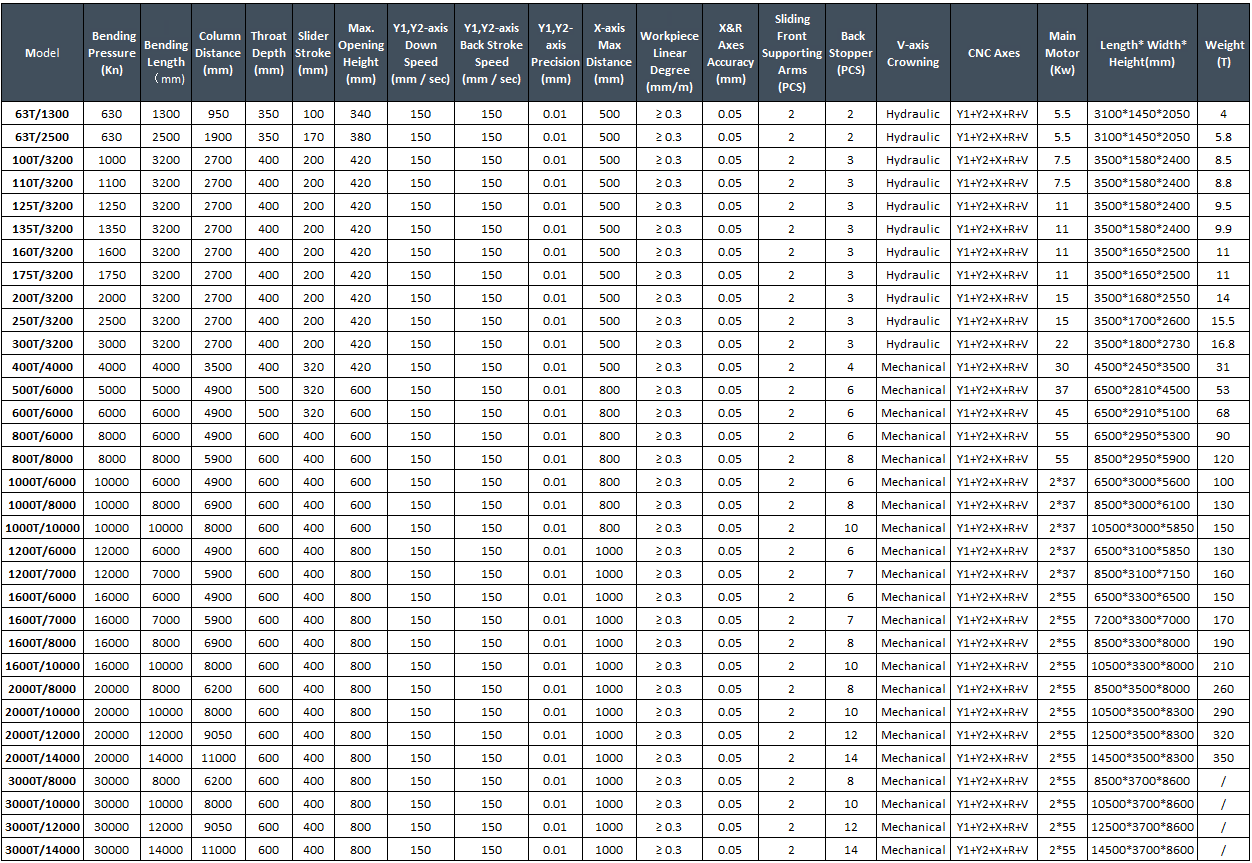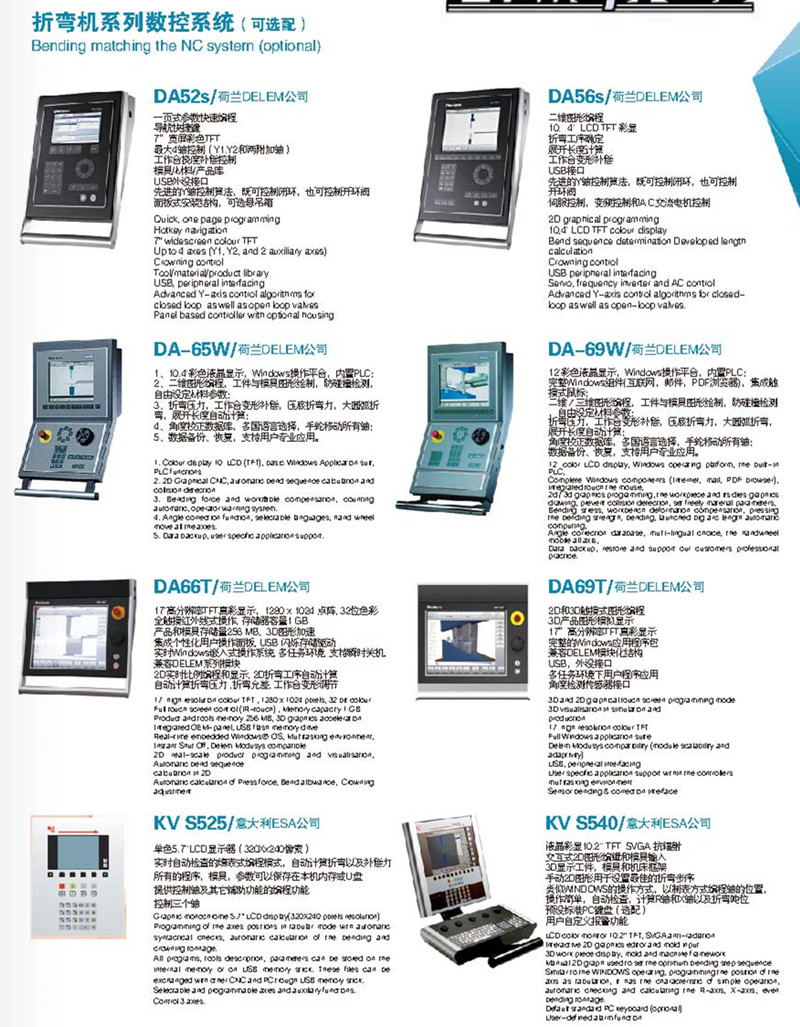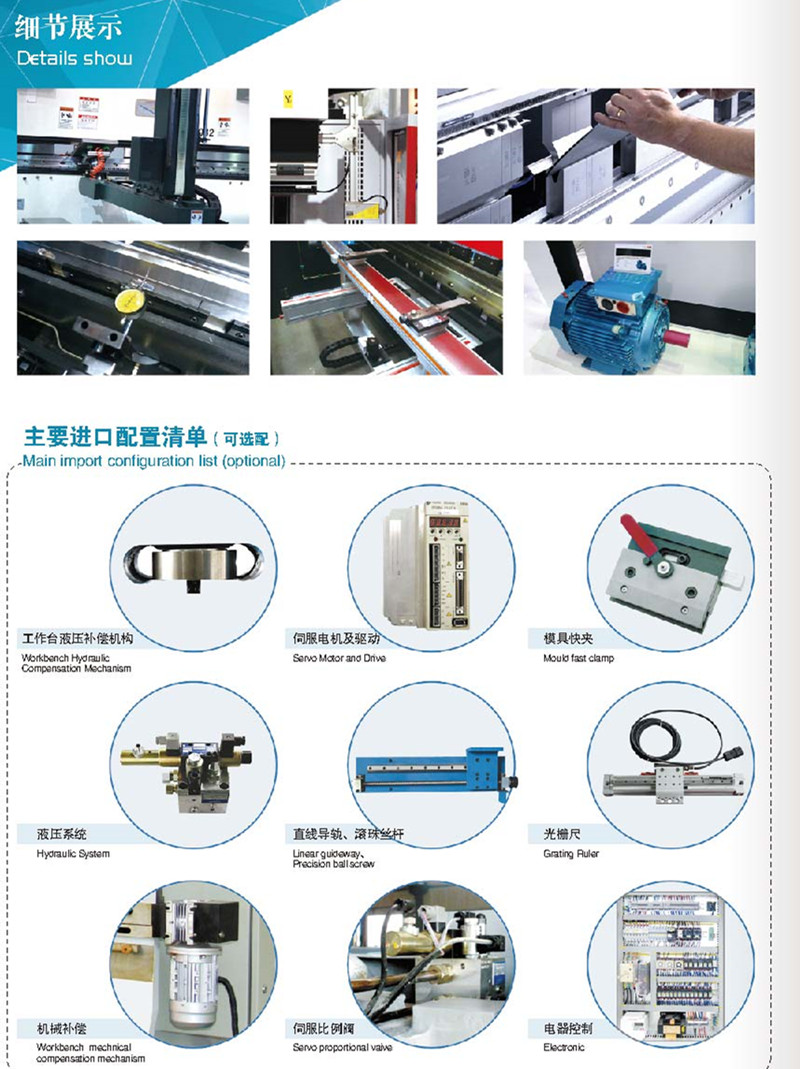 Due to our batch manufacturing, we will have a lower price with best quality machines.
When a breakdown occurs, our technicals are on call for both online & onsite correction.
All machines are inspected by our quality control department before shipped out.
Critical components & worn spare parts are offered to avoid unplanned stops.
We will provide you professional expert suggestions for your required machine.
All of the machine ordered by our customer will be delivered within 30 days.
Send us email or fill in below contact form. We will reply your message as soon as possible.