Q43-120t hydraulic alligator shear,scrap metal shearing machine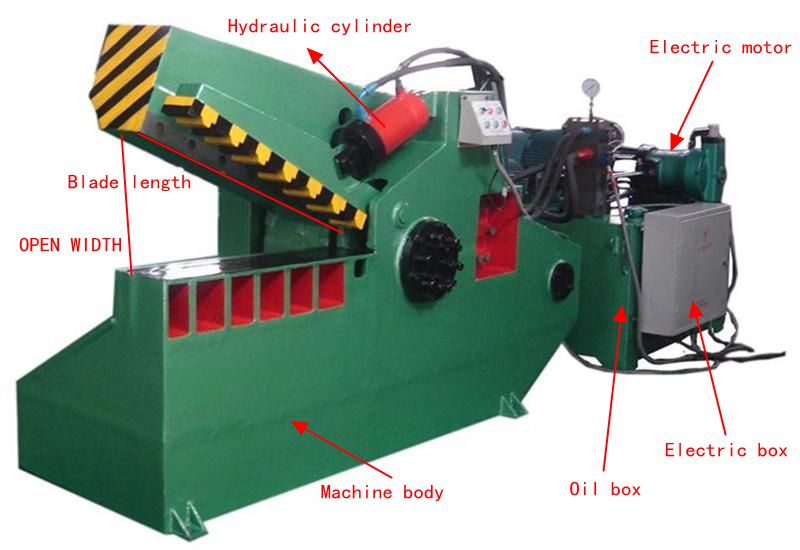 1,Products name:
Q43-1200 hydraulic sheet metal shear (factory and supplier).
2.Applications:
Q43 Series of hydraulic alligator shears are applied in recycling companies,automobile dismantling plants,smelting &casting industry to cold-shear section steel and metallic structural parts into acceptable furnace charges.
3.Features:
1)Adopting hydraulic drive,Q43 series feature simple operation & easy maintenance,it's safe & reliable.
2)Shear force 9 grades from 63 to 500 tons;blade length
400mm,600mm,700mm,800mm,1000mm,1200mm,1600mm,1800mm,
3)No footing bolts needed in installation;diesel engine can be equipped for power
4.Technical parameters for Q43 model alligator shear
Type
Largest shearing Force(KN)
Largest Holding Force(KN)
Largest Bladeing Opening(mm)
Blade Length(mm)
Frequency of every per minute
Scrap Size(mm)
Power(KW)
Operation
Q43-630
630
120
200 280 360
400 600 800
8-20
30×30Φ35
7.5
Manual feeding ,manual or automatic operation
Q43-1000
1000
160
280
600
10-20
40×40Φ45
15
Q43-1200
1200
200
280
600
14-24
45×5Φ50
15
Q43-1600
1600
250
320
700
12-20
55×55Φ63
18.5
Q43-2000
2000
250
380
800
12-20
70×70Φ75
22
Q43-2500
2500
260
480
1000
12-20
80×80Φ85
30
Q43-4000
4000
420
520
1200
12-20
100×100Φ85
37
5,Company Commitment:
1,Equipment free of charge for one year warranty and lifetime maintenance.
2,Customer service response time of 8 hours in China, and Network Online Service in 24 hours overseas, when necessary
3,sending technical engineers to the customer site to solve the problem.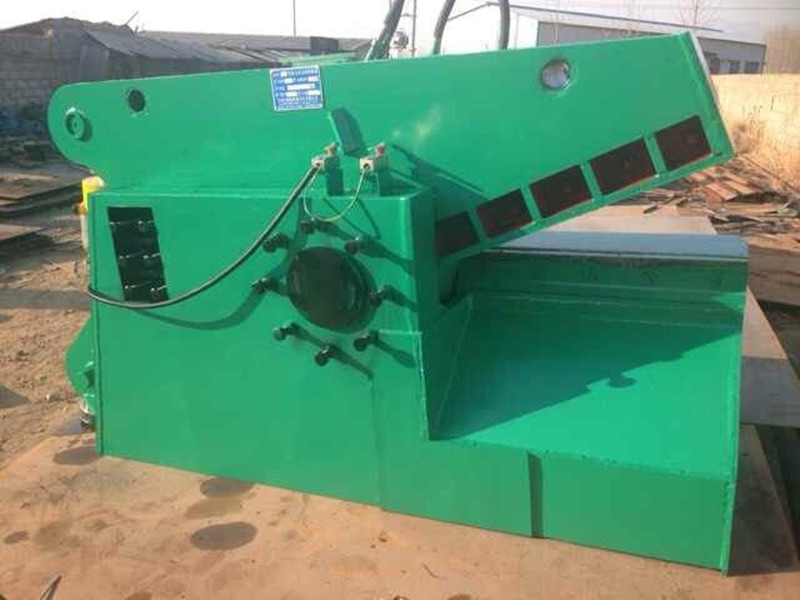 Due to our batch manufacturing, we will have a lower price with best quality machines.
When a breakdown occurs, our technicals are on call for both online & onsite correction.
All machines are inspected by our quality control department before shipped out.
Critical components & worn spare parts are offered to avoid unplanned stops.
We will provide you professional expert suggestions for your required machine.
All of the machine ordered by our customer will be delivered within 30 days.
Send us email or fill in below contact form. We will reply your message as soon as possible.