portable CNC plasma cutting machine, China cheap Portable cnc plasma cutter
portable CNC plasma cutting machine, China cheap Portable cnc plasma cutter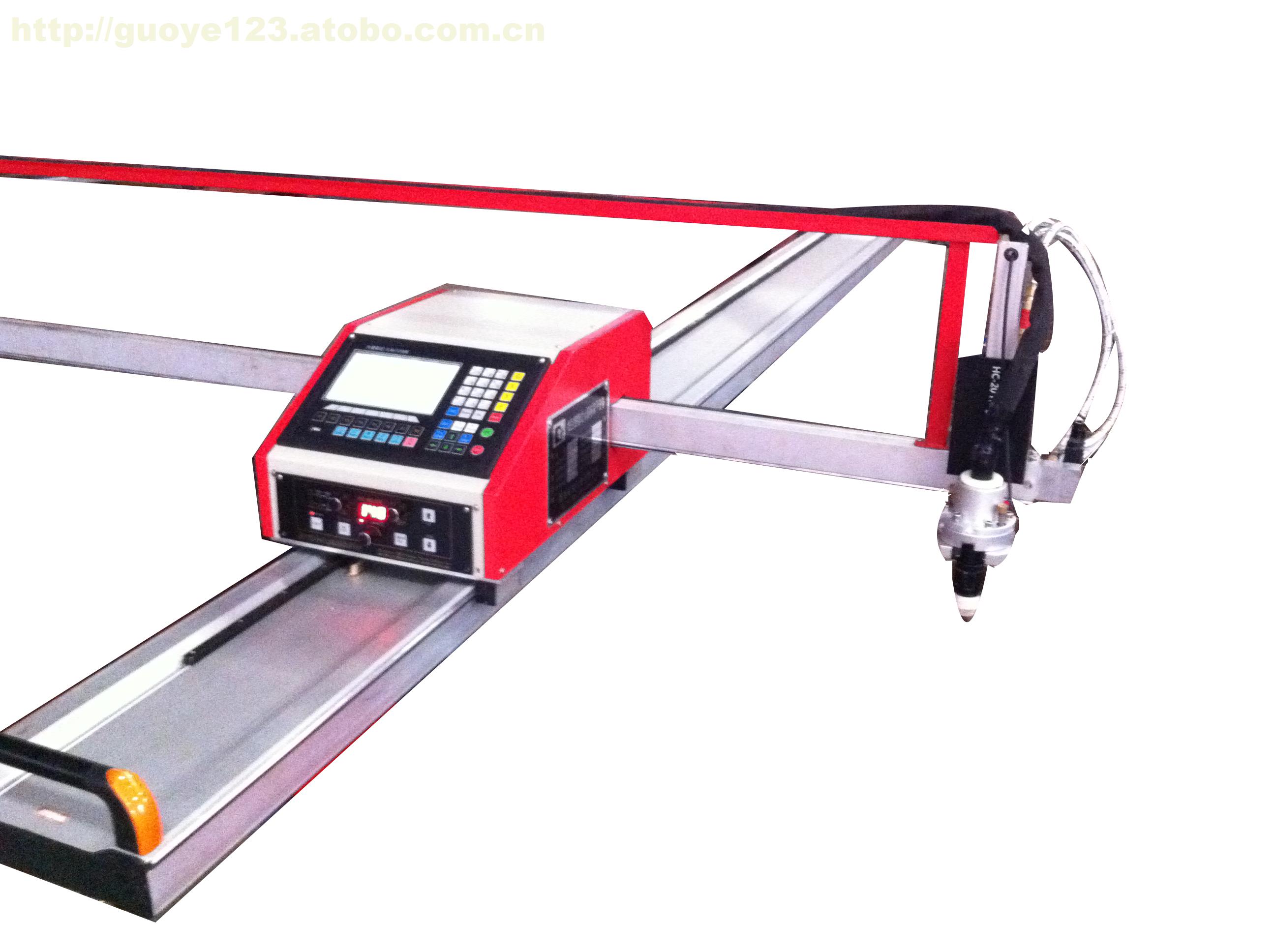 Product  Features
(1) Tailored track acquires high-intensity, high-speed and high-precision features.
(2) Human computer interface design makes the machine easy to learn and operate, and have complete functions.
(3) Equipped with functions of portable CNC cutting and can cut carbon steel, stainless steel and non-ferrous metal plate.
(4) Enable the conversion of the CAD into the program file which can be transmitted to the main machine by USB to cut plate into any shape.
(5) With two cutting modes: Flame Cutting & Plasma Cutting.
(6) Chinese, English, French, and Portuguese are ready to use.
(7) Can automatically memorize and restore when power is off.
(8) Plasma THC ( torch height control) device function: By automatically adjust the height of the torches
according to the feedback of the plate height changes, THC can keep good effect of cutting meanwhile,
protect the torch form damage and prolong life span of the nozzles.
(9) With status indication device.
(10) With positioning functions of protection cover, proximity switch and dual-speed.
(11) Compatibility of the domestic plasma and foreign-brand plasma.
Model
Cutting Range

MM

Supply Voltage

V/HZ

Cutting TorchNumber

of groups

Cutting speed

(mm/min)

MAX no-loading

speed

(mm/min)

Overall dimensions

L*W*H

Weight

(kg)

HNC-1800W-3
1800*3000
AC220V-50HZ
1
50-750
3000
3.5*2.6*0.4
175
HNC-1800W-3.5
1800*3500
AC220V-50HZ
1
50-750
3000
4*2.6*0.4
191
HNC-1800W-4
1800*4000
AC220V-50HZ
1
50-750
3000
4.5*2.6*0.4
207
HNC-1800W-5
1800*5000
AC220V-50HZ
1
50-750
3000
5.5*2.6*0.4
239
HNC-1800W-6
1800*6000
AC220V-50HZ
1
50-750
3000
6.5*2.6*0.4
271
Due to our batch manufacturing, we will have a lower price with best quality machines.
When a breakdown occurs, our technicals are on call for both online & onsite correction.
All machines are inspected by our quality control department before shipped out.
Critical components & worn spare parts are offered to avoid unplanned stops.
We will provide you professional expert suggestions for your required machine.
All of the machine ordered by our customer will be delivered within 30 days.
Send us email or fill in below contact form. We will reply your message as soon as possible.