Mechnical stamping line , eccentric stamping punch lines
Components for Automatic metal box production line:
(1) One Decoiler
(2) One leveling machine
(3) One NC feeder
(4) One punching press machine
(5) One product collecting table
(6) One Elcetrical control panel
(7) One punching mold
Production steps of automatic production line:
Decoil roll material—–Leveling material—–Feeding—–Punching—–Collecting product
Meeting respective usage and functions:
(1)  Making multi grips of stainless steel
(2)  Making sheet brace straps
(3)  Making suspended ceiling hanger and connector
(4)  Making various hardware fitting product
(5)  Making metal spare parts
(6)  Perforating metal roll material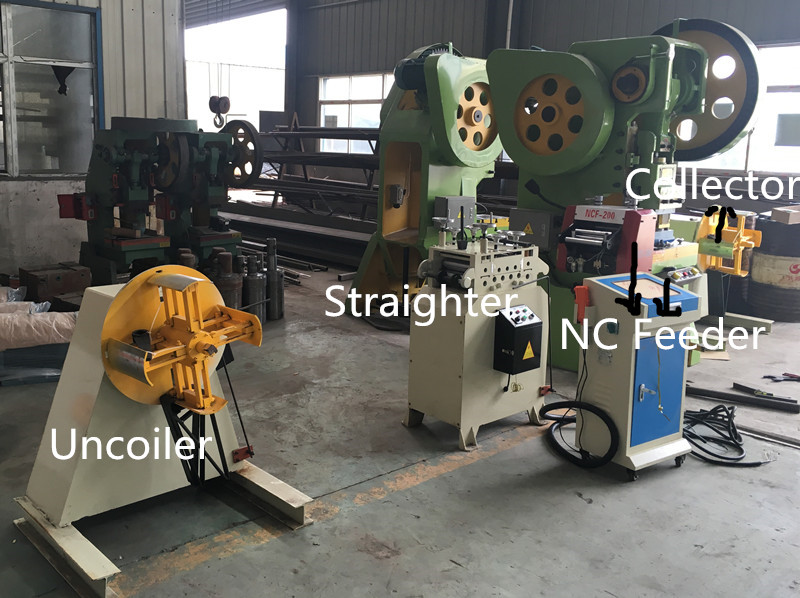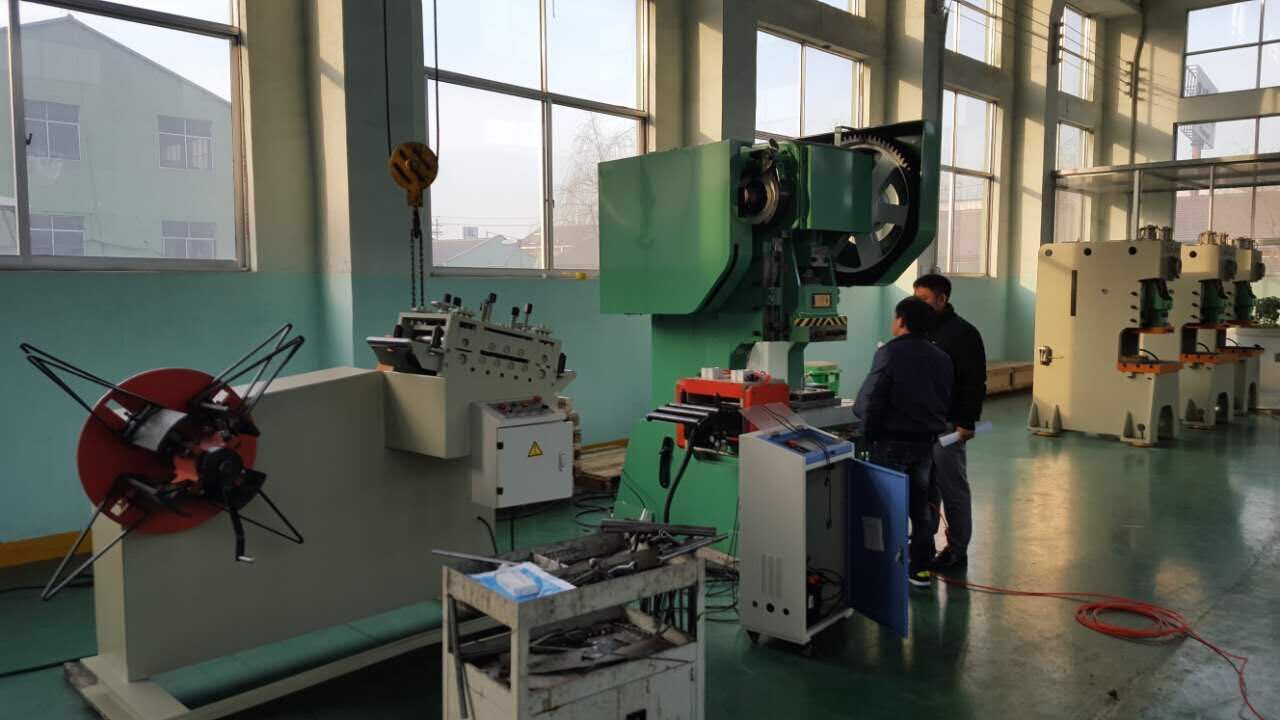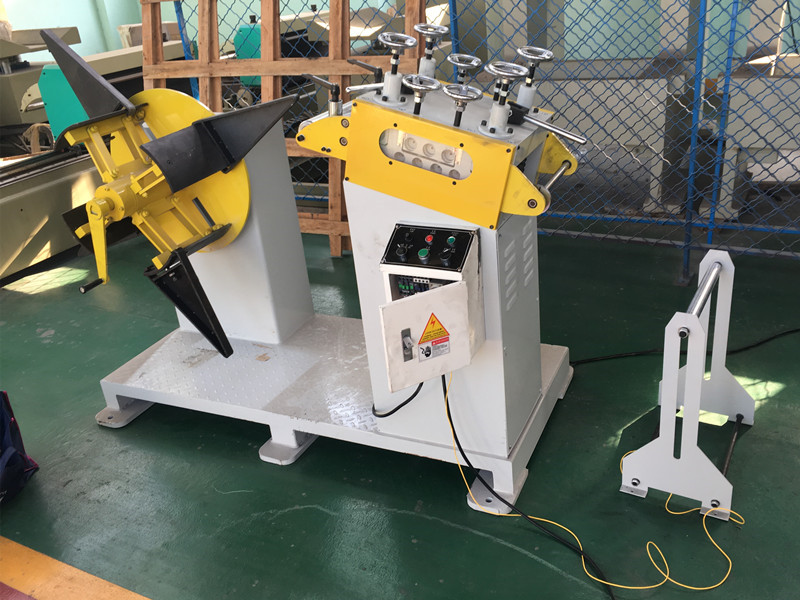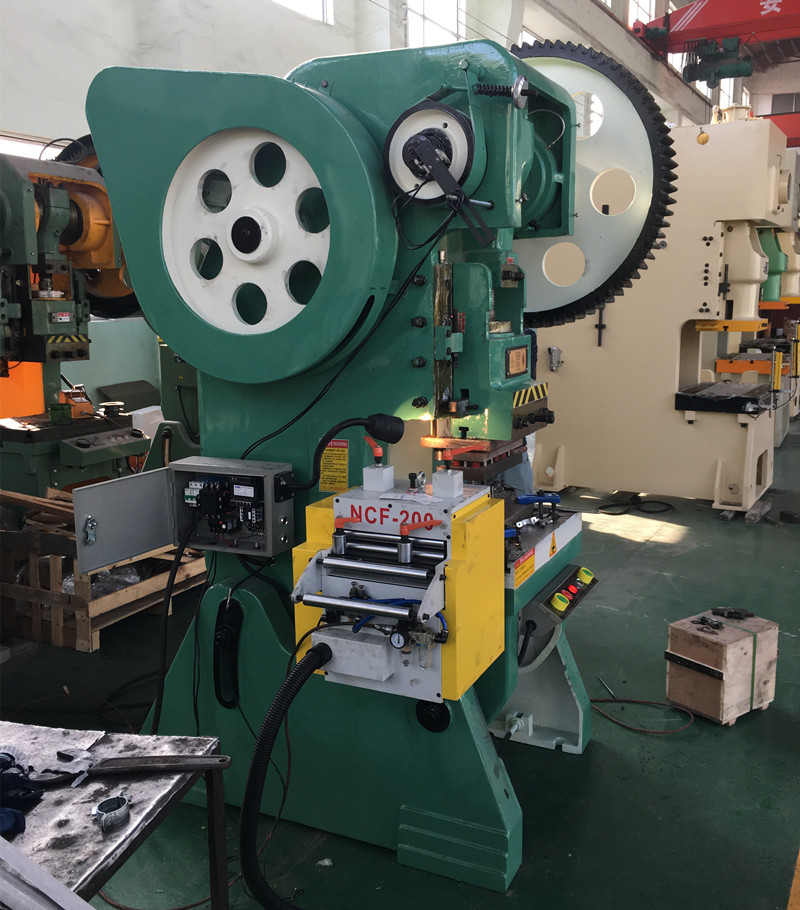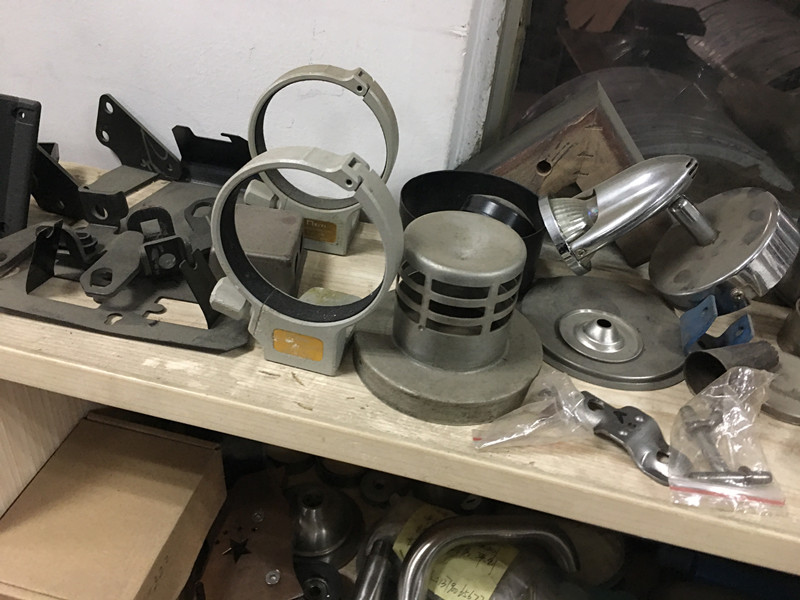 Due to our batch manufacturing, we will have a lower price with best quality machines.
When a breakdown occurs, our technicals are on call for both online & onsite correction.
All machines are inspected by our quality control department before shipped out.
Critical components & worn spare parts are offered to avoid unplanned stops.
We will provide you professional expert suggestions for your required machine.
All of the machine ordered by our customer will be delivered within 30 days.
Send us email or fill in below contact form. We will reply your message as soon as possible.