Heavy duty plate 3 rollers hydraulic steel plate rolling machine iron metal round bending machine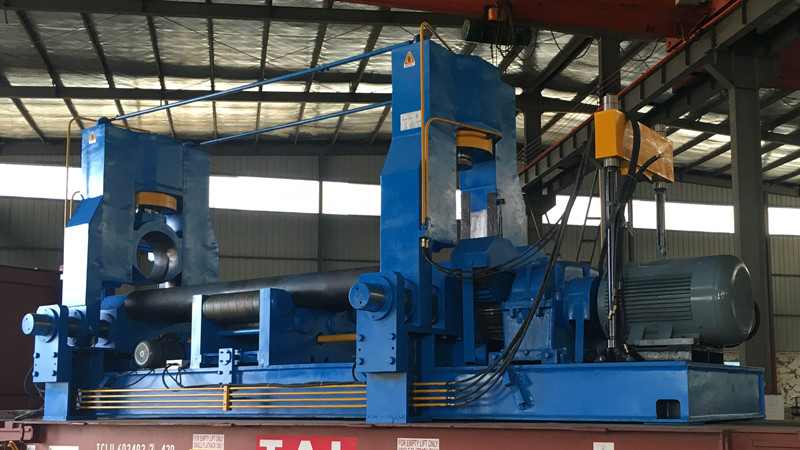 Heavy duty plate 3 rollers hydraulic steel plate rolling machine iron metal round bending machine
Technical sheets: 
W11S-50×3200
Max. Thickness of plate 50mm(CS),40mm(SS)
Max. Pre-bending thickness 40mm(CS),32mm(SS)
Max. Width of plate 3200mm
The length of working rolls 3300mm
Top pressure 540T
Up roller diameter 600mm
Bottom roller diameter 340mm
Central distance 610mm
Support roller 340mm
Support roller group one group (4 pieces)
Minimum bending diameter 1200mm
Yield limit 245MPa
Bending speed 4m/min
Main motor 55KW
1.The Feature of Hydraulic Plate Rolling machine :
-The machine widely used in petroleum, chemical industry, cement, boiler, shipbuilding, aviation, water conservancy, power transmission towers and other machinery and equipment. Its working principle is rotating bending deformation.
– A cylinder can be rolled, including the pre-bending of both ends, feeding the plate forward through the rolls, one time only. The operator should find one only position for each side roll, to get part finished. Permanent lubrication technology(bearing life period without refueling).
2.The whole structure of Hydraulic Plate rolling machine :
-Totally European design,streamlined looking,frames of our machines are fabricated, welded steel (ST-52). Roll shafts, materials and bearings used in production are European quality. Also the torque limit of the machines is very high. NC playback and CNC graphic control systems are available as optional accessory.
– The main structure of the equipment includes upper roller, lower roller and horizontal movement mechanism, supporting mechanism,main drive mechanism,downturn system, left and right machine frame, chassis and balance mechanism, hydraulic and electrical control systems.
– It allows for excellent roundness, thanks to the Planetary movement of the side rolls (PRIMA patent), moving them to the center of the machine (the tightest geometry available), compared to the inclined linear guides of other brands that, especially on large diameters, move farther away from the central roll and the plate clamping.clamping pressure is adjustable(no-existent skidding,productivity is 80% than three roller plate rolling machine)
#plate rolling bending machine            #plate bending rolling machine
#plate bending rolling machine 50 m             #rolling plate bending machine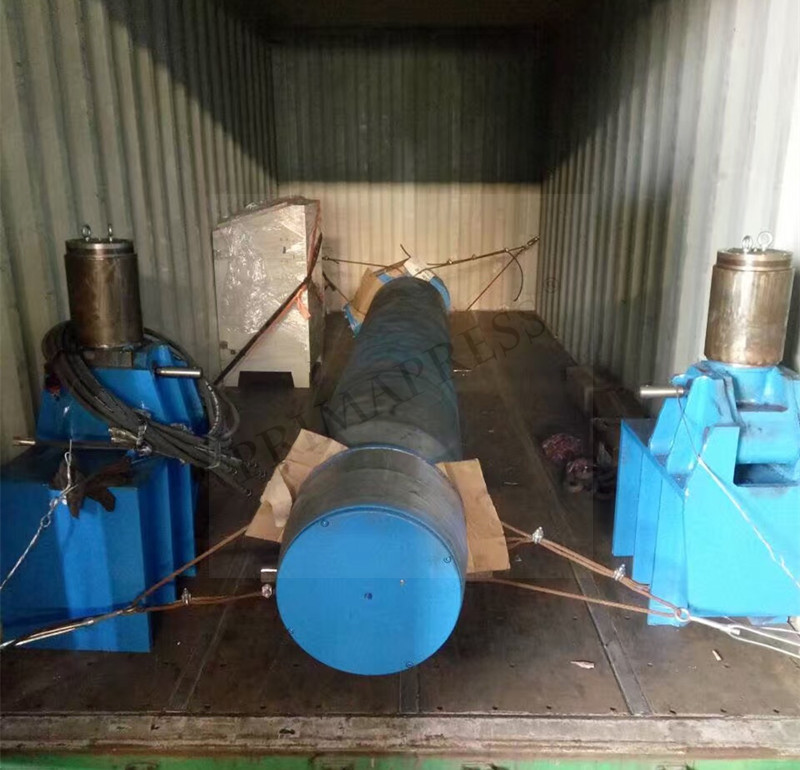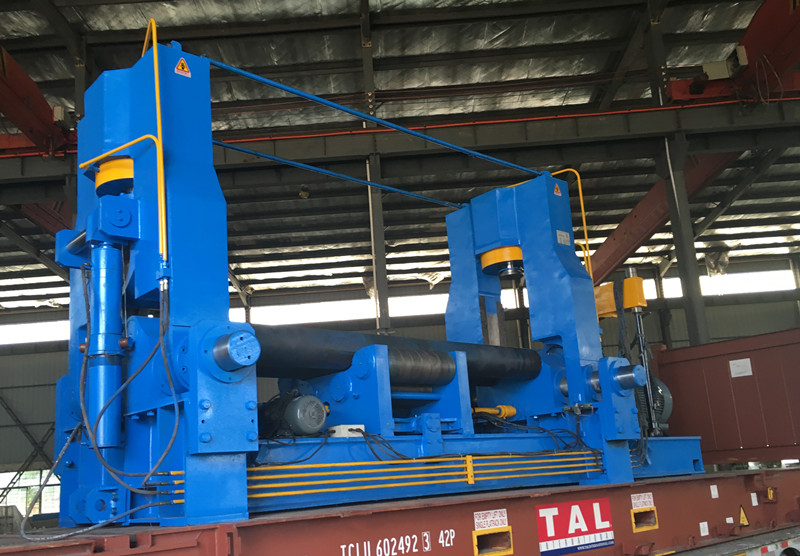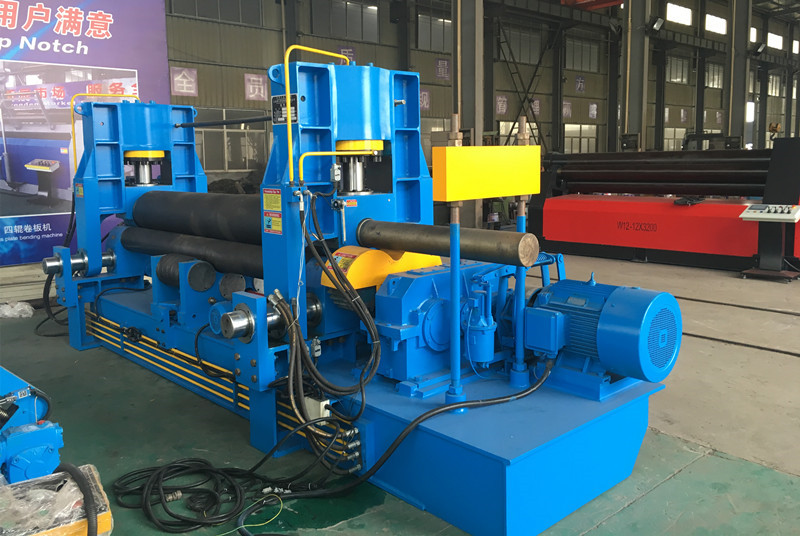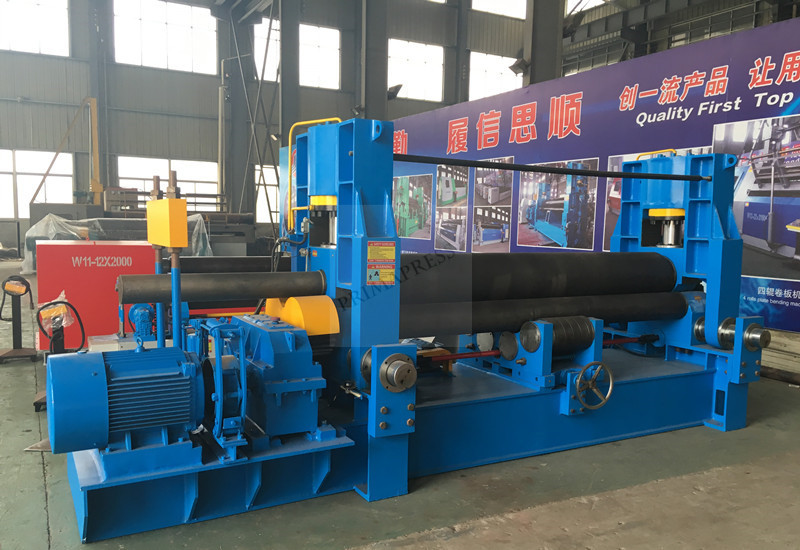 Due to our batch manufacturing, we will have a lower price with best quality machines.
When a breakdown occurs, our technicals are on call for both online & onsite correction.
All machines are inspected by our quality control department before shipped out.
Critical components & worn spare parts are offered to avoid unplanned stops.
We will provide you professional expert suggestions for your required machine.
All of the machine ordered by our customer will be delivered within 30 days.
Send us email or fill in below contact form. We will reply your message as soon as possible.