Description
Angle steel 3 Roller Twist Hydraulic Profile bending machine section bender machines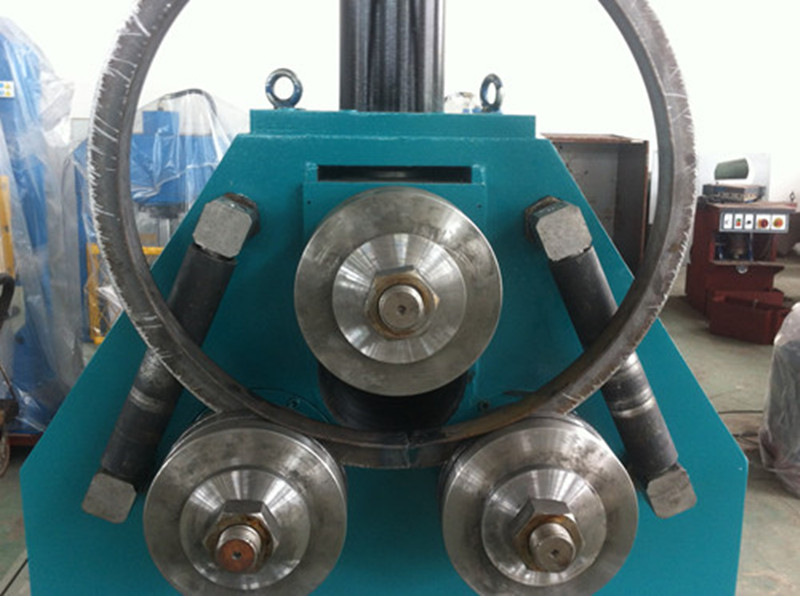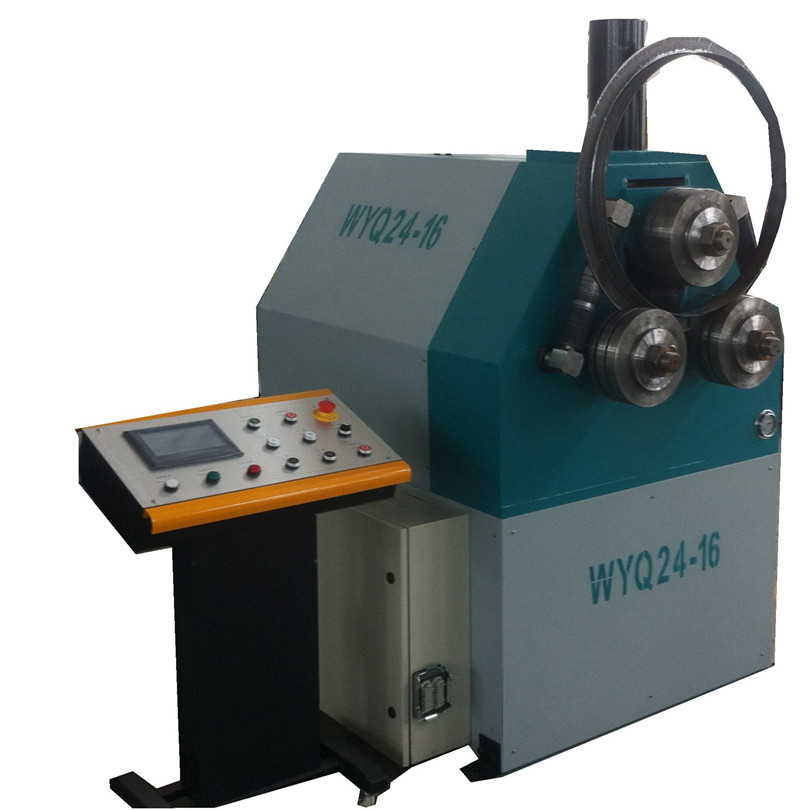 WYQ24-16 Section Bending Machine
Technical Document
Overview
This section bending machine is high-efficient process equipment used to bend angle steel, channel steel, I-steel, flat steel, side steel, round steel and so on. One time feeding can complete rolling round and corrective round working procedure, it is widely used in the petroleum, chemical industry, water and electricity, shipbuilding and machine manufacture and other business lines.
Two lower rollers of the machine are main drive roller, also the three work rollers as main drive roller, support roller are set on the two sides, which is helpful for ensuring the bending quality of asymmetrical section.
This machine which is of advanced structure, reliable operation and complete in function is sophisticated section form equipment in domestic and abroad.
2.Our Business concept of Company

No unqualified products, only best quality products
General Manager is hired on contract, mainly in charge of quality,
If any quality problem existed, he will be fired at any time.
Any plate rollingmachine sold in the any place of world,
Our company will be responsible for it forever.
 Keep innovating to offer the customer the best productsandmake 1% progress everyday.  .
The top team creates the top products.
Technique software
This machine adopts hydraulic-type press, being of huge press, hydraulic motor, reliable performance and low noise. The operation table is set with each indication button, being of automatic, easy operation, safety and low error rate.
Main Technical parameterand technical sheets
1, Specifications:
Technical Parameter
WYQ24 SECTION BENDING MACHINE
WYQ24-6
WYQ24-16
WYQ24-30
WYQ24-45
WYQ24-75
WYQ24-100
Maximum bending section modulus profiles
6
16
30
45
75
100
Plate speed(m/min)
6
5
Profiles yield limit(mpa)
250
Angle leg-out
maximum cross-section(mm)
40*5
70*8
80*8
90*10
100*10
120*12
Minimum bending diameter(mm)
800
1000
1200
1500
2000
2500
Minimum cross-section(mm)
20*3
30*3
35*3
36*5
38*4
40*5
Minimum bending diameter(mm)
400
550
560
600
600
720
Angle leg-in
maximum cross-section(mm)
50*5
80*8
90*10
100*10
120*12
140*16
Minimum bending diameter(mm)
800
1000
1100
1300
1600
1800
Minimum cross-section(mm)
20*3
30*3
35*3
36*5
38*4
45*5
Minimum bending diameter(mm)
400
550
500
600
700
760
Channel steel bent outward
Channel model
8
12
16
20
25
28
Minimum bending diameter(mm)
600
800
800
1000
1100
1700
Within the curved channel steel
maximum cross-section(mm)
8
12
16
20
25
28
Minimum bending diameter(mm)
700
900
1000
1150
1600
1700
Flat-along face
maximum cross-section(mm)
100/18
150*25
180*25
200*30
220*40
250*40
Minimum bending diameter(mm)
600
700
800
900
1000
1200
Flat-along edge
maximum cross-section(mm)
50*12
75*16
90*20
100*25
110*40
120*40
Minimum bending diameter(mm)
500
760
800
1000
1100
1300
Round tube bending
maximum cross-section(mm)
42*4
76*4.5
89*5
89*8
114*5
159*5
Minimum bending diameter(mm)
500
750
900
900
1200
2000
Round steel bending
maximum cross-section(mm)
38
52
62
75
85
90
Minimum bending diameter(mm)
450
600
600
800
1000
1100
Square tube bending
maximum cross-section(mm)
45*3
60*4
70*4
80*6
90*8
100*10