Full Automatic CNC Control 2D Wire Bending Machine Price
2D steel wire bending machine
video link in youtube:
6mm steel wire  bending machine
Bending capacity : steel 2.0-6 mm
stainless 2.7-5mm
Max feeding speed:100mm/min
Max Feeding speed:2-5turns/sec
Control Panel:PLC touch screen
Accuracy feeding:± 0.5°
Servo motor power:4.5kw
Machine weight:1100kg
Machine size:2300*1000*1200mm
The Automatic Ring Making and Ring Butt Welding Machine Features
This automatic ring making and welding machine is composed of automatic feeding, automatic coiling, automatic moving, automatic welding and automatic unloading process.
The steel wire will pass through the feeding plate, and then enter into the wire feeding wheel and wire pressing wheel. The machine will conduct ring coiling. The cutter will cut the wire into certain length, then the robot arm will grab the ring and put it into welding position to conduct butt welding. At last, the robot arm will take out the ring. The whole process will be finished.
Technological process:
1. Automatic feeding ( feeding the wire)
2. Automatic coiling ( hydraulic system, wire pressing wheel)
3. Automatic moving (cylinder robot arm)
4. Automatic welding (AC pulse power/MF DC power)
5. Automatic unloading (cylinder robot arm)
6. Sound-light alarm function: the machine will give alarm when the material is used up, the power  is overpressure, the
welding current is abnormal or when the temperature is too high.
7. Counting function: the machine will sum up the number of qualified product, defective product and welding times of
electrode.
8. Monitoring function: the display screen will monitor the whole process of actions and the welding currentof each welding
process. It will give alarm when the monitoring function is abnormal.
Typical Applications:
Suitable for Metal Steel Ring Making and Butt Welding.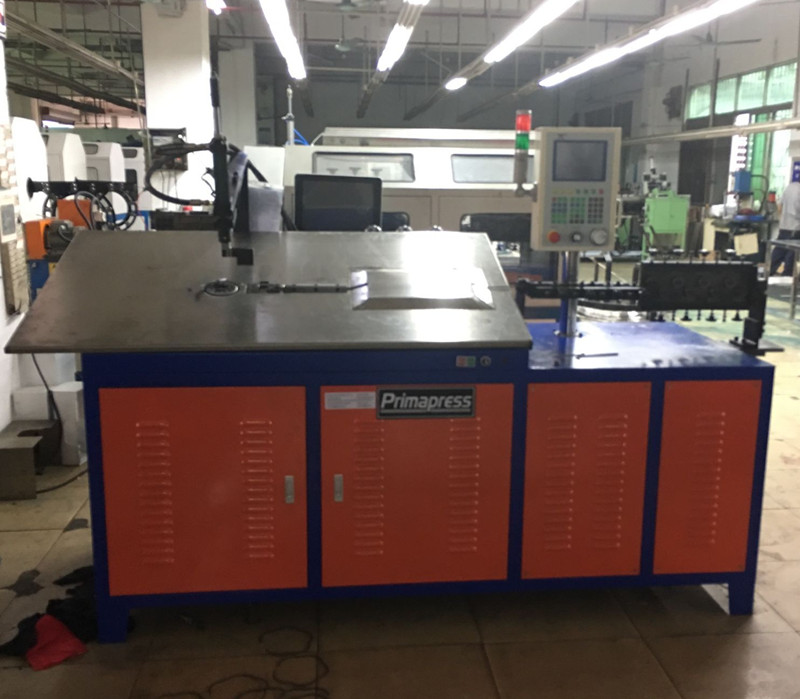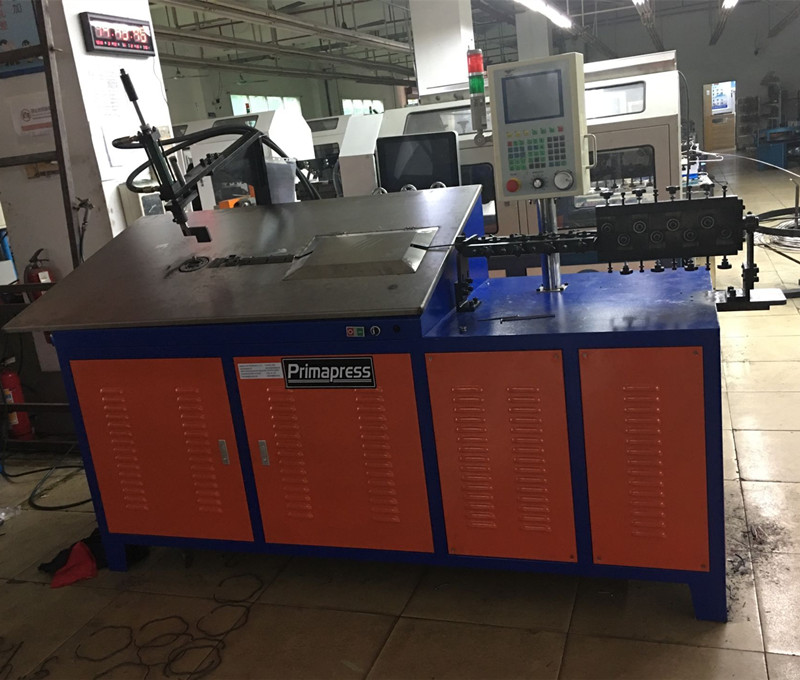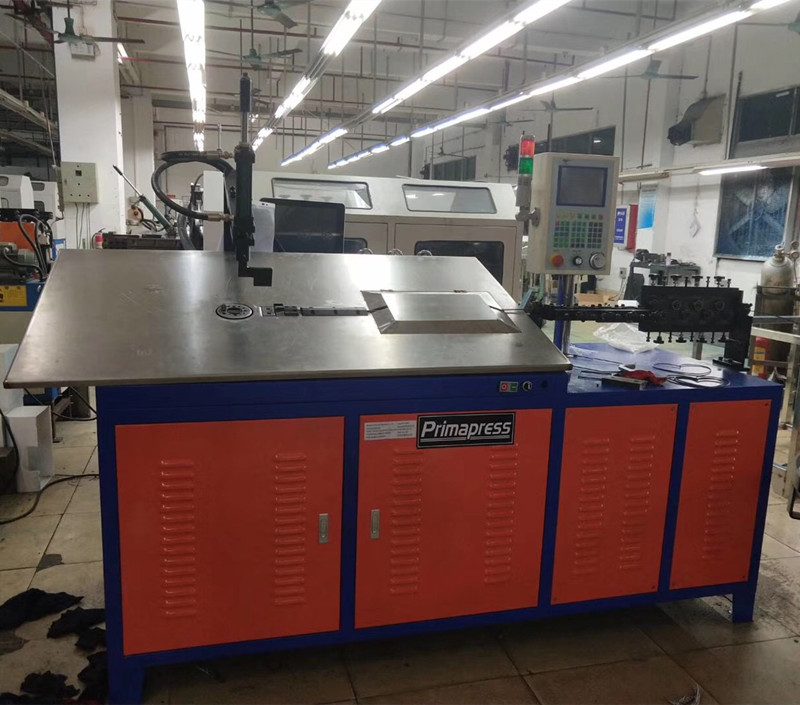 Due to our batch manufacturing, we will have a lower price with best quality machines.
When a breakdown occurs, our technicals are on call for both online & onsite correction.
All machines are inspected by our quality control department before shipped out.
Critical components & worn spare parts are offered to avoid unplanned stops.
We will provide you professional expert suggestions for your required machine.
All of the machine ordered by our customer will be delivered within 30 days.
Send us email or fill in below contact form. We will reply your message as soon as possible.