Electric Slip Rolling Machine metal sheet plate hand roller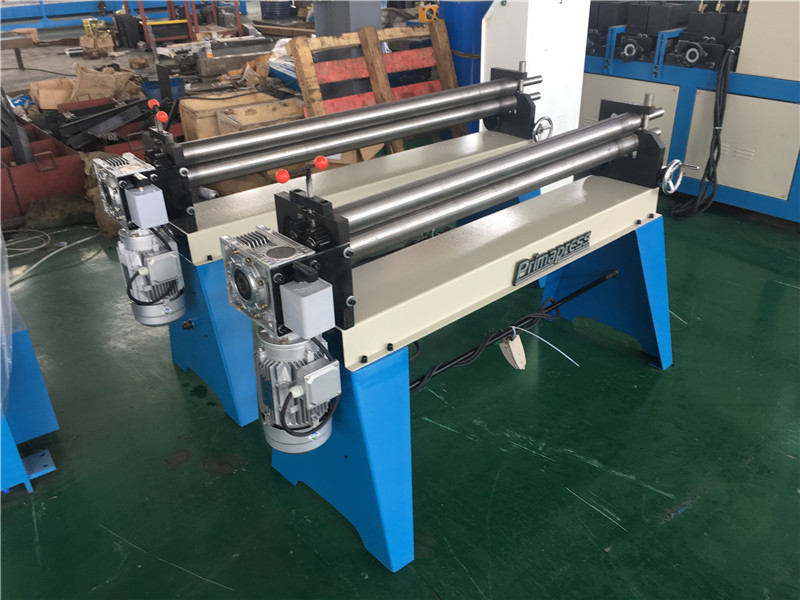 Video in Youtube:    https://youtu.be/sTxNuS2P1fg
Electrical Slip Roll Machine/Rolling machine
Rolling machine functions:
-It's easy to operated for thin steel sheet bending
-Motor driven for bending
-The upper roller can be moved up and down in manual to discharge the workpiece.
Asymmetrical roll bending machine with 3rolls
High strength steel rolls
Fixed top roller, adjustable lower and rear rollers
Worm gear and motor for pre-bending
Standard series wire core groove
Top roll swings out acr across cam lock
Model
Max length
thickness
Min bending diameter
Upper&down roller dia
motor
Size

(L*W*H)

1.5*1500mm
1500mm
1.2mm
100mm
72/72mm
1.5kw
2*0.65*1.2m
1.5×1300
1500mm
1.2mm
100mm
72/72mm
1.5kw
1.8*0.65*1.2m
Other specs
220V/380V/415V/400V/3ph/50Hz     Weight:150-170kg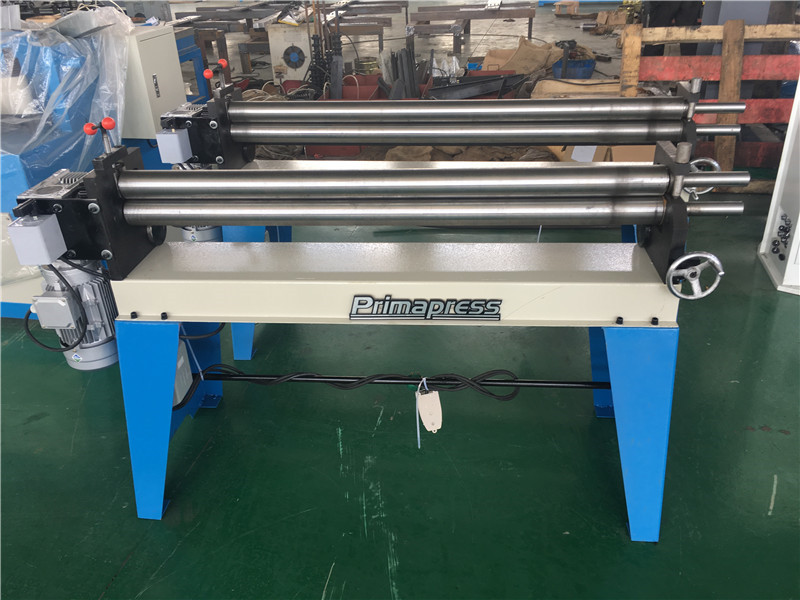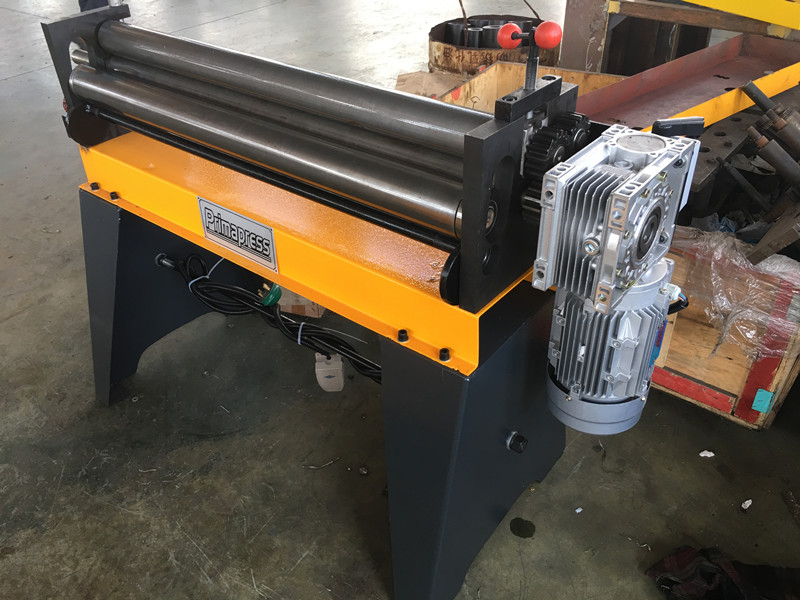 Due to our batch manufacturing, we will have a lower price with best quality machines.
When a breakdown occurs, our technicals are on call for both online & onsite correction.
All machines are inspected by our quality control department before shipped out.
Critical components & worn spare parts are offered to avoid unplanned stops.
We will provide you professional expert suggestions for your required machine.
All of the machine ordered by our customer will be delivered within 30 days.
Send us email or fill in below contact form. We will reply your message as soon as possible.