Elbow Making Machine (duct elbow maker, duct gore locker)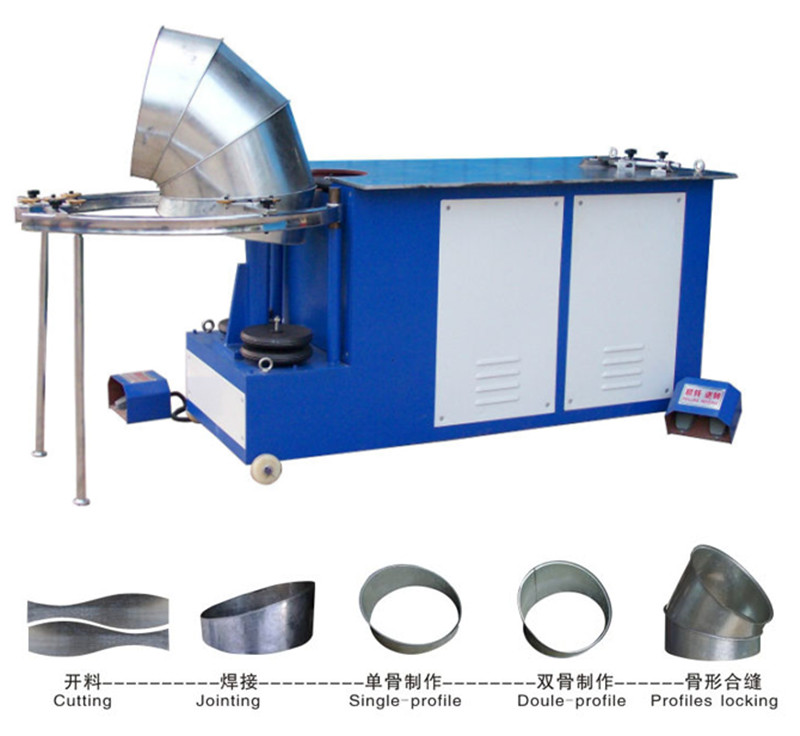 Video in Youtube:  
1, https://youtu.be/C2f45OzBCxE       2, https://youtu.be/7BG71Kjj0-k 
One. Features
1.Dual working station
2.Maximum flexibility – eliminates equipment,s changing over and reduces tool,s changing.
3.Higher production speed
4.Up to 120 m per minute flanging speed
5.Higher capacity
6.Material thickness up to 1.5 mm Galvanised steel and 1.0 mm Stainless steel.
7.Improved seam,s quality
8.Optimised roller,s profile.
9.Virtually no maintenance
10.No lubrication necessary and all rotating parts are made of hardened, high grade steel.
Two. Technical data   
Electrical connection:
380V 50 Hz,other connections on request
Total power:
7.5 kw
forming speed:
120m / per min.
Production time:
less than 90 seconds for a bend of 200 mm dia./900/4 segments by 1 Person
Diameter range:
125-1250mm
Min.radius:
1 times diameter,in relation to the centre line of the bend
Net weight:
750 kg and 2550×870×930mm
Material:
Thickness in mm
from
to
Black steel
0.4
1.5
Galvaniazed steel
0.4
1.5
Stainless steel
0.4
1.0
Aluminium
0.4
1.5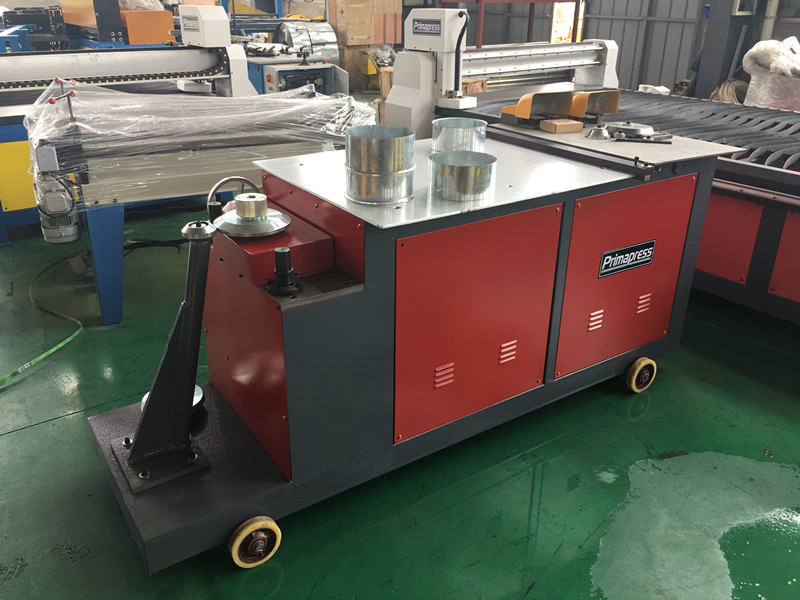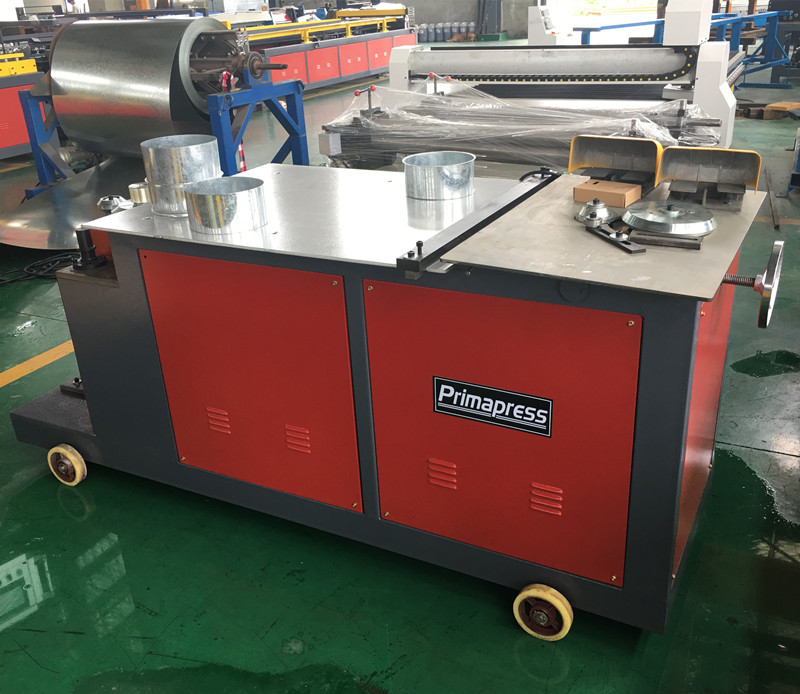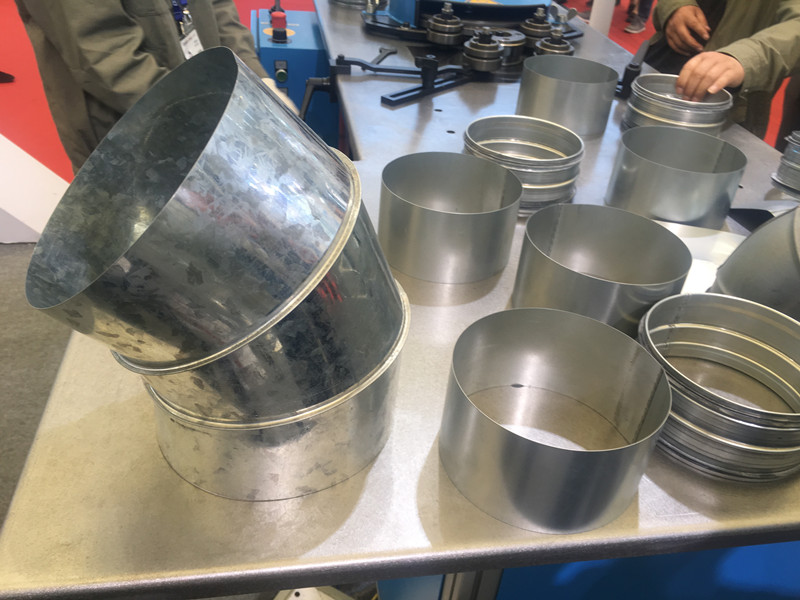 Due to our batch manufacturing, we will have a lower price with best quality machines.
When a breakdown occurs, our technicals are on call for both online & onsite correction.
All machines are inspected by our quality control department before shipped out.
Critical components & worn spare parts are offered to avoid unplanned stops.
We will provide you professional expert suggestions for your required machine.
All of the machine ordered by our customer will be delivered within 30 days.
Send us email or fill in below contact form. We will reply your message as soon as possible.