Cheap HMC63 Heavy Duty Cnc Horizontal Cnc Milling Machine Manufacture HMC Horizontal Machining Center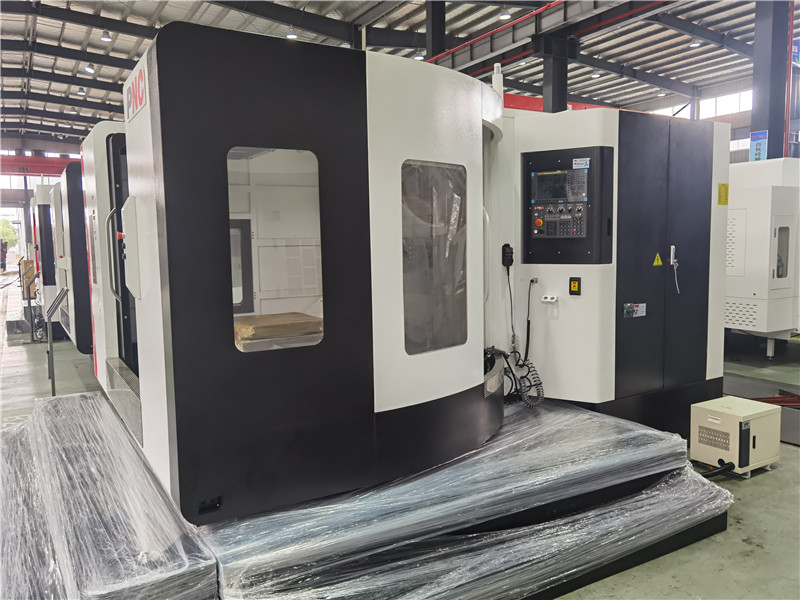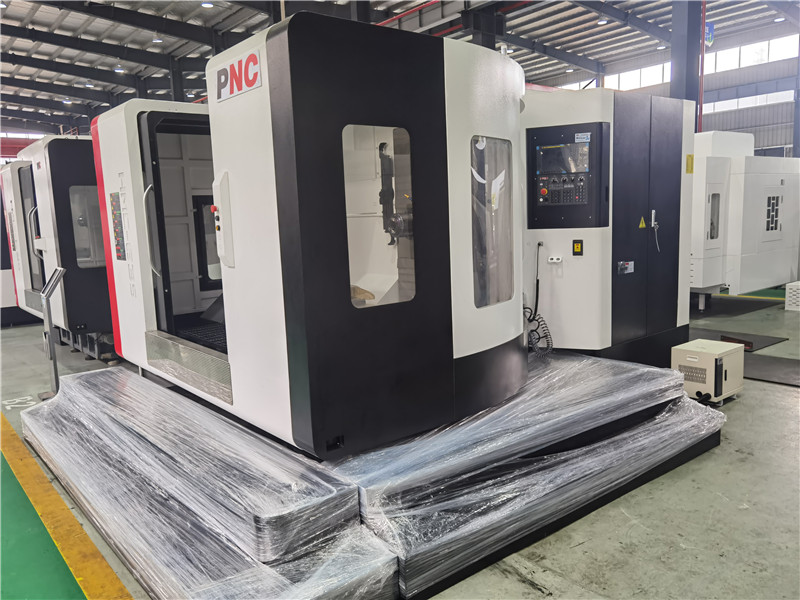 1、 Introduction to corporate culture
Nanjing Prima CNC Machinery Co,.LTD. a high-tech enterprise specializing in the development, design, production and manufacturing of high-end CNC machine tools and production lines, driven by scientific and technological innovation, the company has been focusing on technical reserves and new product development since the company was founded. At the same time, the company has developed a series of more than 10 new products with independent intellectual property rights, and has nearly 40 patents, relying on its own efforts and combining with many domestic universities.
Main products of the company: VMC vertical machining center, HMC horizontal machining center, GMC gantry machining center, DC high speed drilling and tapping center, CK inclined lathe, design and manufacturing of intelligent production line; HTC rotary flexible processing production line; VTC exchange worktable movable column vertical heater; Horizontal movable column heater of HDC exchange workbench; HMC-40S/2 double sided horizontal heater;; VSC double worktable movable column vertical heater; HSC double worktable movable column horizontal heater, etc. The main customer groups are precision mold manufacturing, automobile and motorcycle manufacturing, precision parts processing, military industry and aerospace industry, injection molding machine industry, etc.
The company is committed to efficient, intelligent technology research, equipment manufacturing and comprehensive production services. The "4-hour quick response" service system owned by the company has established new rules for the industry. The company has an intelligent comprehensive management service platform and a perfect service network to provide users with efficient, fast, remote diagnosis and maintenance services; The company has always been adhering to the people-oriented and innovative business philosophy, providing customers with the best solutions with the best products and perfect services, and improving the value and competitiveness of products.
The service tenet of our company has always been "once you have it for life". In order to stop providing better products and services, we have been working hard to improve. We adhere to integrity and mutual benefit with customers.
We provide customers with professional technical services, product processing analysis, equipment selection, and the most appropriate processing scheme.
Features of HMC-63S:
Ultra high performance horizontal machining center
The popular inverted T-shaped movable column and integral bed structure are adopted, the reasonable reinforcement layout optimizes the chip removal structure and improves the guide rail lubrication recovery system, which improves the overall rigidity and appearance quality of the casting;
The frequency conversion tool magazine made in Taiwan is adopted, and the tool change time is shortened to 5S, greatly improving the processing efficiency;
XYZ three axes are equipped with high torque and high speed motors as standard, with fast moving speed and accurate positioning accuracy;
The spindle motor is equipped with a 15/18.5kW high-power and generous motor as standard. The torque and speed of the spindle are significantly higher than those of the equivalent models of other brands. It can be processed at high speed or cut again (synchronous pulley+ZF or BF double speed gearbox 1:1 and 1:4 two speed transmission can also be selected to achieve low speed, large torque and high speed, large power);
The machine tool is equipped with double spiral chip conveyor+chain plate chip conveyor as standard to ensure smooth chip removal;
Both sides and the top of the machine tool column are fully enclosed for protection, so as to prevent the back splash of iron filings.
The worm gear and worm system of the machine tool workbench (indexing single table, indexing exchange table, CNC single table, CNC exchange table) adopts thin oil lubrication, which improves the working condition, extends the service life, improves the transmission efficiency, and reduces the adverse impact of temperature rise on the machine tool during movement.
HMC-63S opto mechanical characteristics:
The machine bed is made of HT300 high-grade cast iron;
Japanese THK line rail is adopted, and the width of X/Y/Z three-axis rail is 45/45/55mm;
The X/Y/Z three-axis guide rail spans are 428/455/437mm respectively;
The X and Y axes use C3 high precision lead screws with a diameter of 40 and a pitch of 12, the Z axis uses C3 high precision lead screws with a diameter of 50 and a pitch of 12, the three axes use five FAG original bearings, three at the motor end and two at the tail end, and are pre tensioned;
The standard BT50 annular spraying spindle is equipped with an air curtain protection device to completely avoid the penetration of cutting fluid and dust, ensure the accuracy of the spindle and extend its service life;
The lead screw guide rail lubrication system adopts fully automatic intermittent thin oil lubrication; All oil pipes are made of pure copper;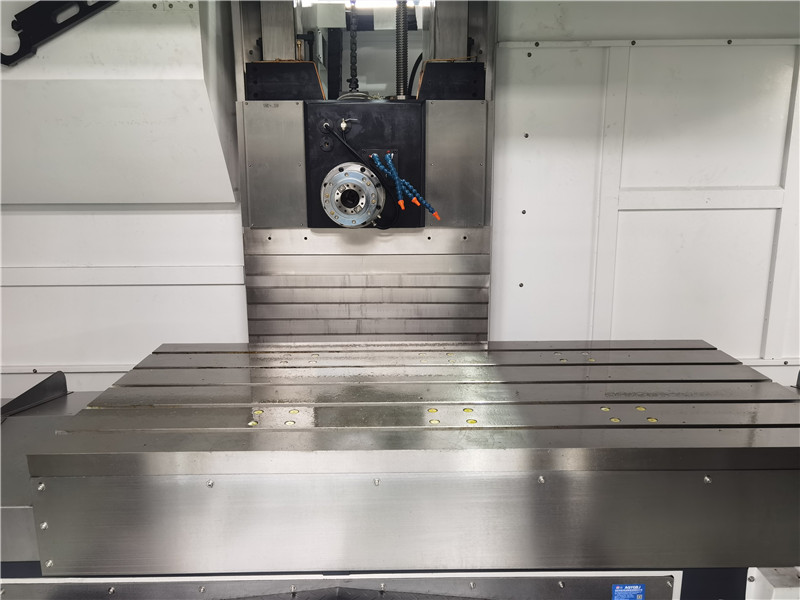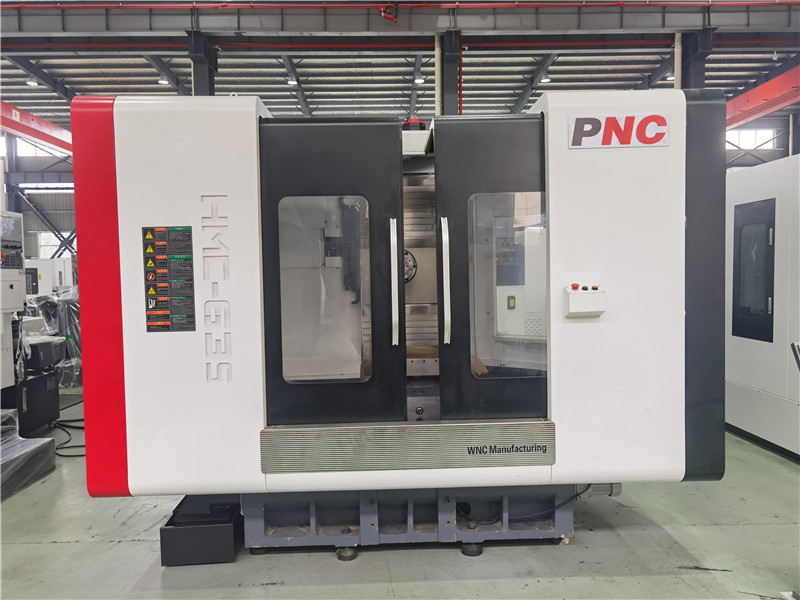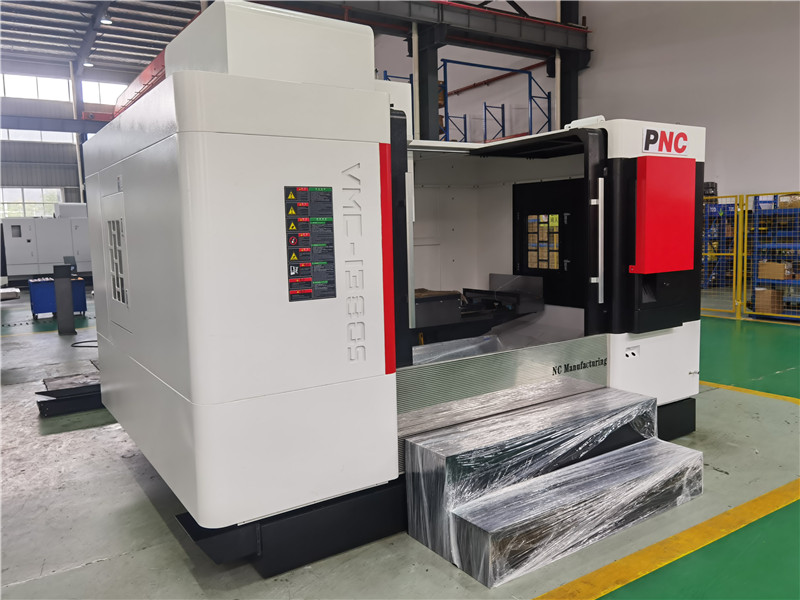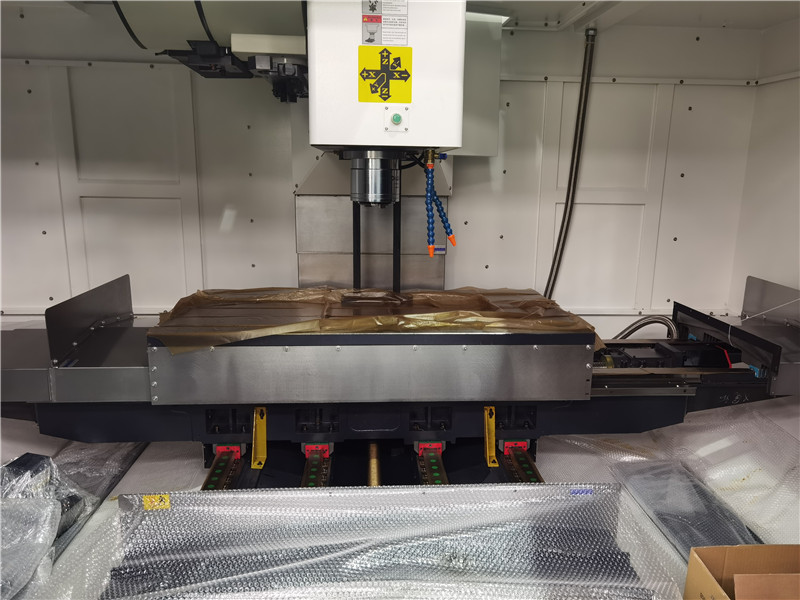 Due to our batch manufacturing, we will have a lower price with best quality machines.
When a breakdown occurs, our technicals are on call for both online & onsite correction.
All machines are inspected by our quality control department before shipped out.
Critical components & worn spare parts are offered to avoid unplanned stops.
We will provide you professional expert suggestions for your required machine.
All of the machine ordered by our customer will be delivered within 30 days.
Send us email or fill in below contact form. We will reply your message as soon as possible.