Auto 2 rolls plate bending machine , two rolls rolling machine supplier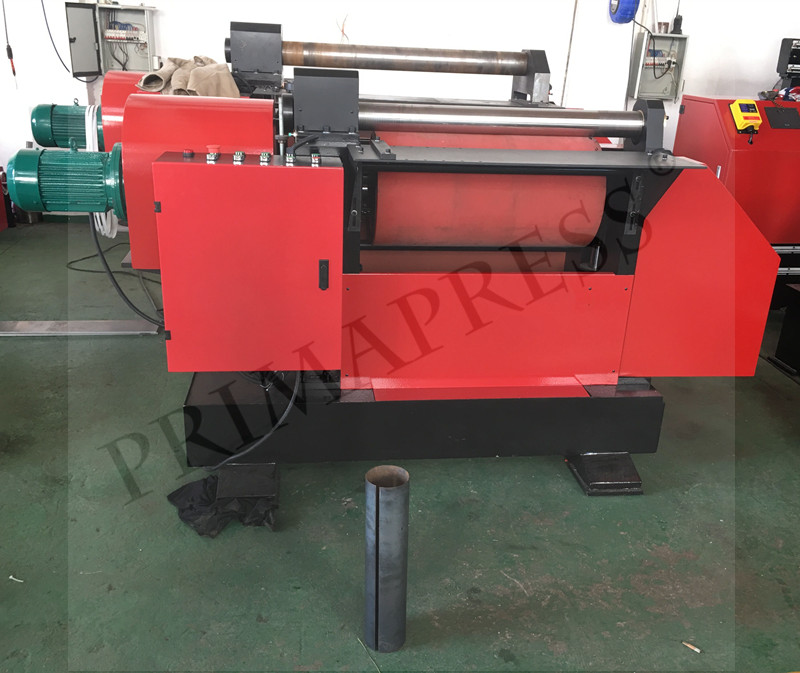 Two rollers cnc rolling machine is a new series device. On the device, the up-roller is steel
roller, and the bottom roller inside is steel roller with outside elastic layer. When operate device, feed the plate between the two rollers, and adjustment the distance of the two rollers. Let them connect—down pressure—bottom roller deformation, drive the two rollers, so the plate continuous coiled into a shape. This device with some advantages like as, one time coiled into a shape, high efficiency, high geometry accuracy, good surface without scratching, simple structure with only 2 rollers, operate easily, it easy to realize cnc operation procedure.
This device widely used in ventilation pipe, chimney, filter, solar water heater, automobile exhaust, motorcycle muffler and so on for the thin thickness plate.

Due to our batch manufacturing, we will have a lower price with best quality machines.
When a breakdown occurs, our technicals are on call for both online & onsite correction.
All machines are inspected by our quality control department before shipped out.
Critical components & worn spare parts are offered to avoid unplanned stops.
We will provide you professional expert suggestions for your required machine.
All of the machine ordered by our customer will be delivered within 30 days.
Send us email or fill in below contact form. We will reply your message as soon as possible.