Main Features:
Hydraulic system adopts simplified hydraulic system circuit to avoid oil leak and make it easier for maintenance.
Hydraulic cylinder is designed in the center axle of the machine. Thus, the tilt rates of the upper working table and the lower working table are minimum when pressurized. So the working accuracy is high.
Roller guide moving parts are designed in the center axle of the lower working table. It owns robust sliding surface and moves up-and-down along the two side faces of the hydraulic cylinder, which ensures parallelism between the upper working table and the lower working table.
The lower part of the machine is the main machine part designed to improve working efficiency. The stroke of the lower working table can be set easily to the minimum value. Moreover, the bending angle can be set easily and freely by the wheel.
Pedal switch is able to control the lower working table speed at will or make it stop, which is easy to achieve bending in line.
Mould installation and center correction are achieved by the intermediate plate of  the upper working table and the lower die base.
The professional numerical control system NC9 or NC10 has touch screen, electrical hand wheel and programming function which is simple and quick.
Technical Parameters:
Technical specification
RG-10031
Unit
Nominal pressure
1000
KN
Length of table
3100
mm
Distance between uprights
2550
mm
Throat depth
400-410
mm
Stroke of working table
100-103
mm
Max open height
370-375
mm
Max die setting height
250-255
mm
Speed of lower working table
Approaching
37-47
mm/s
Bending
7.5-9.2
mm/s
Returning
47-55
mm/s
Number of hydro-cylinder
3
piece
Main motor
7.5
KW
Machine precision
Slide repeating
≤±0.01
mm
Slide positioning
≤±0.02
mm
Back gauge repeat positioning
≤±0.02
mm
Working precision
Work straightness
0.1/m
mm
Bending angle error
<±15
′
Net weight
6600
kg
Overall dimension(L*W*H)
3420*1560*2300
mm
Main configuration:
| | | |
| --- | --- | --- |
| No. | Main configuration | Manufacturer |
| 1 | oil pump | Germany Voith Turbo or Japan NACHI |
| 2 | sealingelement | Japan NOK |
| 3 | oiltube | China Taiwan |
| 4 | valve | China mainland |
| 5 | back gauge | China mainland |
| 6 | numerical control system | NC9 Touch screen professional CNC system |
| 7 | servomotor | Mitsubishi, Panasonic |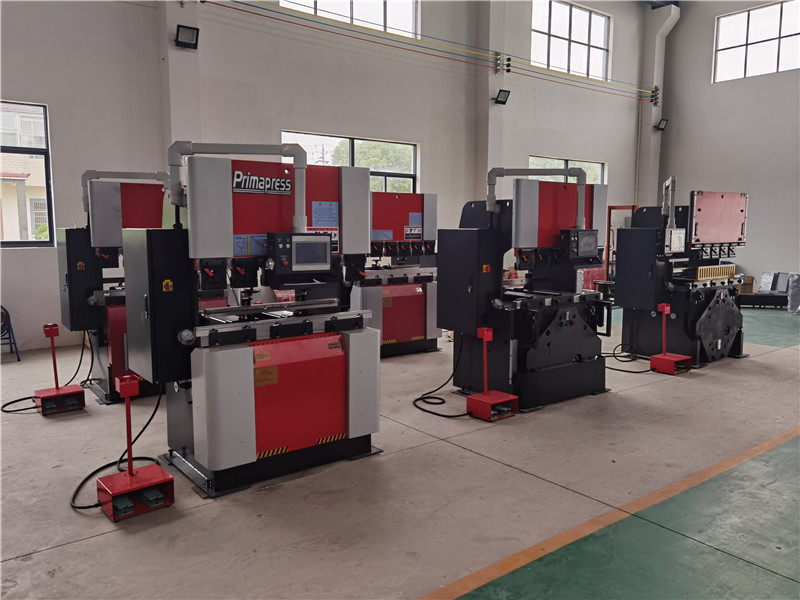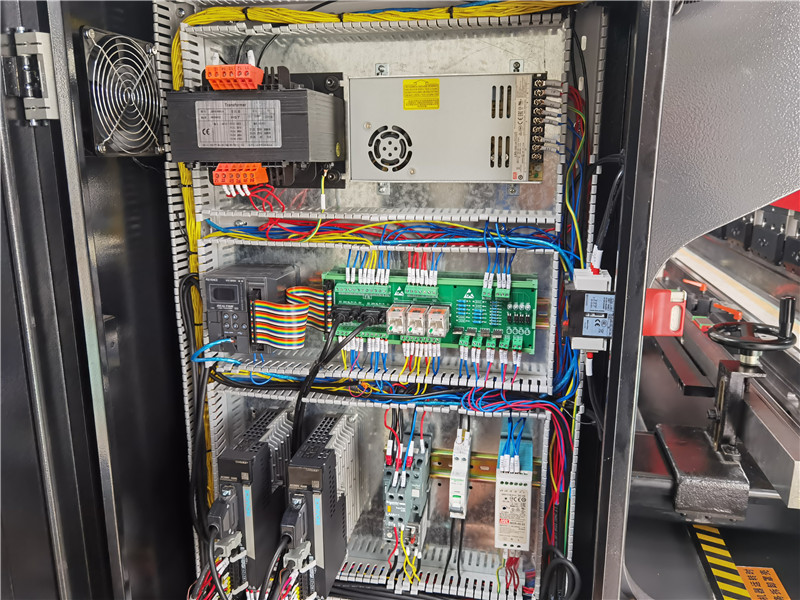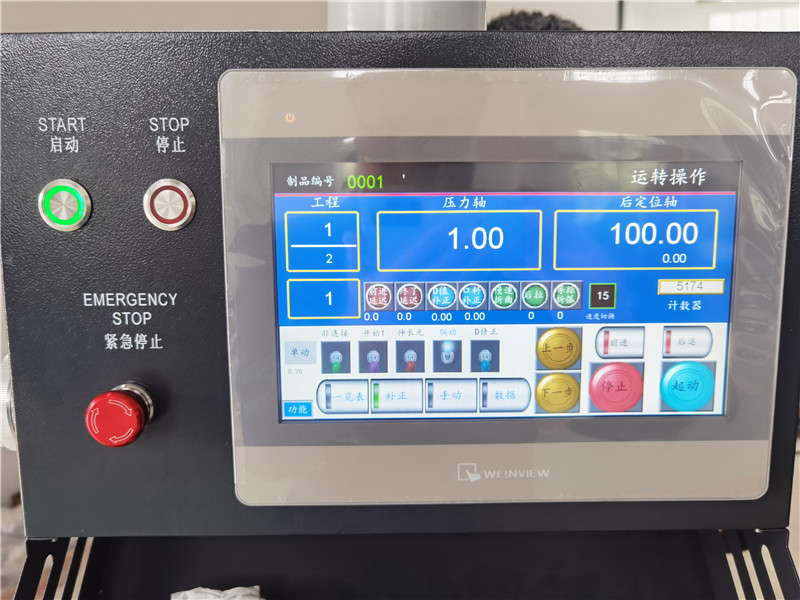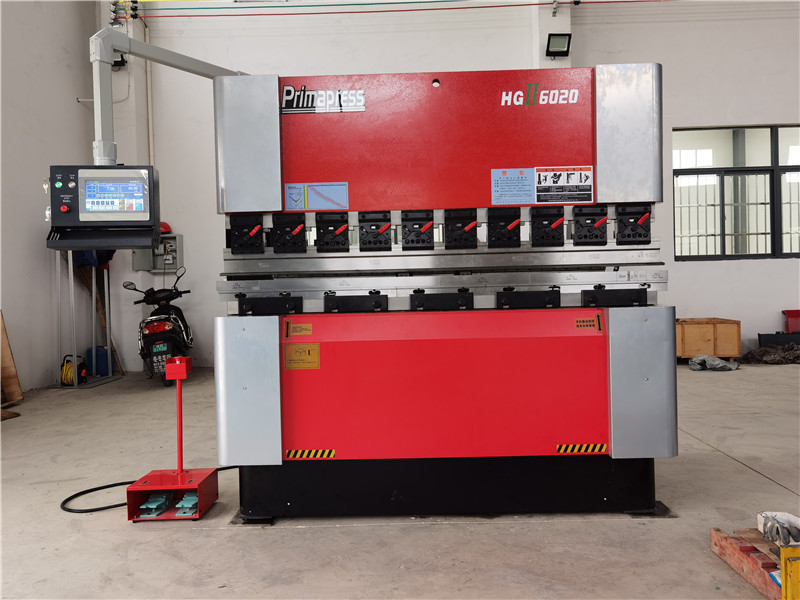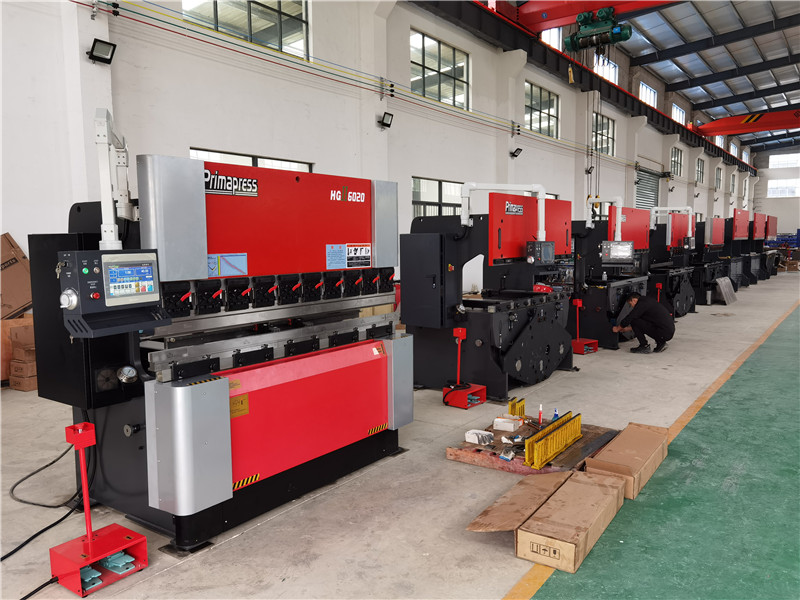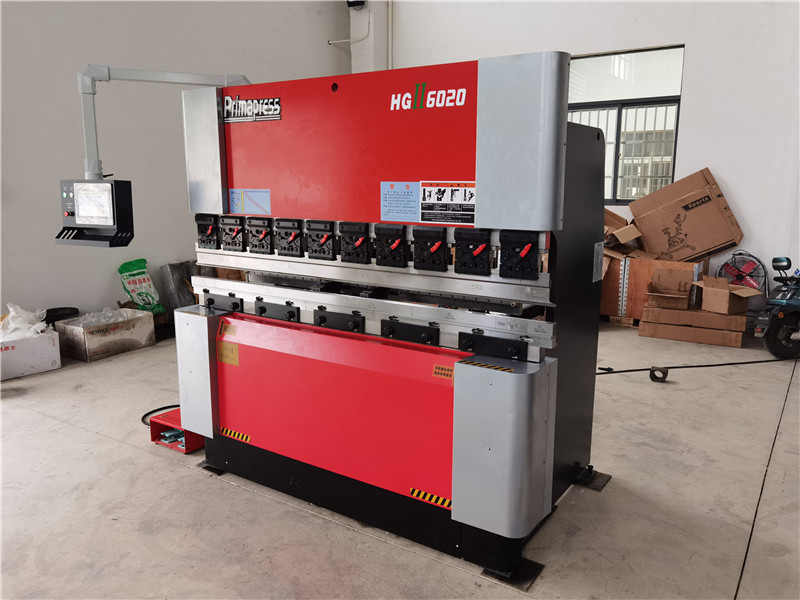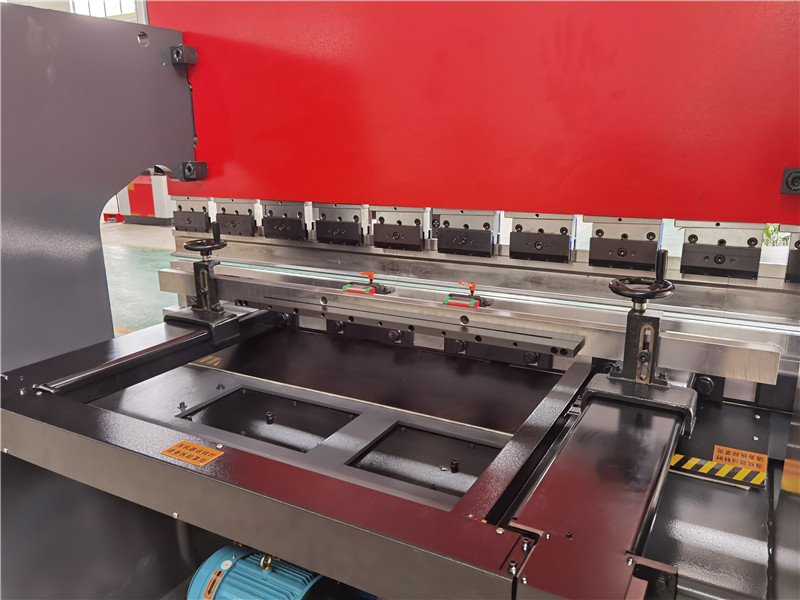 Due to our batch manufacturing, we will have a lower price with best quality machines.
When a breakdown occurs, our technicals are on call for both online & onsite correction.
All machines are inspected by our quality control department before shipped out.
Critical components & worn spare parts are offered to avoid unplanned stops.
We will provide you professional expert suggestions for your required machine.
All of the machine ordered by our customer will be delivered within 30 days.
Send us email or fill in below contact form. We will reply your message as soon as possible.