Air duct pipe seam welding machine duct pipe seam welder machine
Air duct pipe seam welding machine duct pipe seam welder machine
Product Description:
Seam welding is a kind of form permanent metal welding.When welding, welding pressure, between two welding wheel spin welding wheel drives the weldment and electricity, welding current by welding and local heating, forming successively overlapping to form a continuous weld joint and realize the permanent welding.Light reaction for casing, such as automobile, motorcycle fuel tank;Barrel, such as cans, and sheet forming artifacts, such as wheels, seam welding of muffler, radiator, etc.
Seam welding machine is usually consists of frame, pressurized structure, welding wheel (electrode), trimming knife, welding power source, the speed of actuator and controller.
Pressurized structure: uniform transmission pressure, adjust the welding stress between the wheel and can compensate the electrode wear.
Welding wheel and trimming knife: round, adopting internal and external water, conductive block structure of silver brush, conductive performance is good and has the function of automatic compensation silver brush wear;Trimming knife can butt welding round cylindrical shape cutting, to ensure the welding wheel working face in good shape.
Welding power source, and secondary rectifier dc two points communication.Selected according to the requirements of workpiece objects, the welding process.
Speed transmission mechanism and controller: using frequency control of motor speed, gear reducer drive;The controller is used for welding process control is an important unit.
Seam welding machine is divided into communication, secondary rectifier dc seam welding machine.The former is suitable for the welding work without coating of low carbon steel and alloy steel materials;The latter is suitable for welding stainless steel, aluminum, aluminum alloy, titanium alloy, coated steel materials such as artifacts.Welding machine basic form is divided into horizontal (H) and vertical welding (Z).
Specifications:
| | | | | |
| --- | --- | --- | --- | --- |
| Item Type | FN-35 | FN-55 | FN-75 | FN-100 |
| Rated input capacity | 35KVA | 55KVA | 75KVA | 100KVA |
| Rated input voltage | 1-38V/50HZ | 1-38V/50HZ | 1-38V/50HZ | 3-38V/50HZ |
| Rated load cycle | 50% | 50% | 50% | 50% |
| Max.input capacity | 45KVA | 55KVA | 75KVA | 110KVA |
| Max.short circuit current | 6200A | 11000A | 16000A | 26000A |
| Max.pressure of electrode | 400KGF | 600KGF | 1000KGF | 1000KGF |
| The flow of cooling water | 6L/min | 6L/min | 8L/min | 8L/min |
| Arm length | 600mm | 600mm | 600mm | 600mm |
| Electrode journey | 80mm | 80mm | 80mm | 80mm |
| Speed of welding | 0.5-3m/min | 0.5-3m/min | 0.5-3m/min | 0.5-3m/min |
| Weight | 328kg | 378kg | 428kg | 478kg |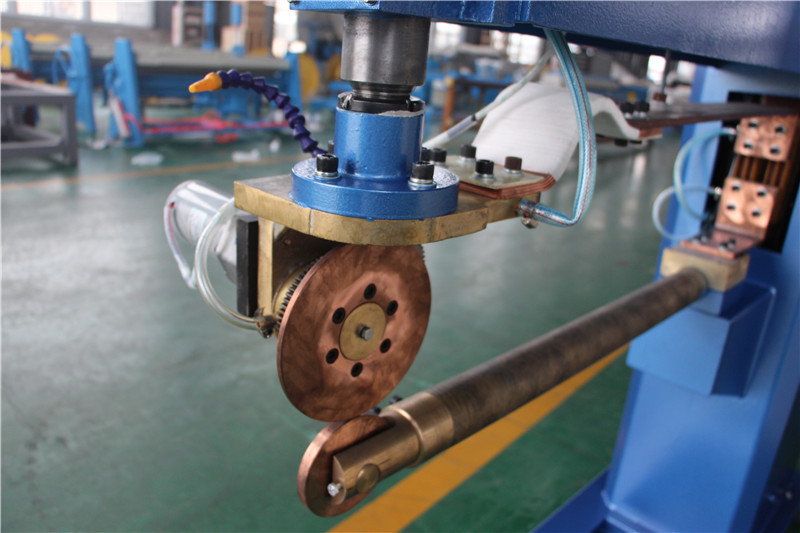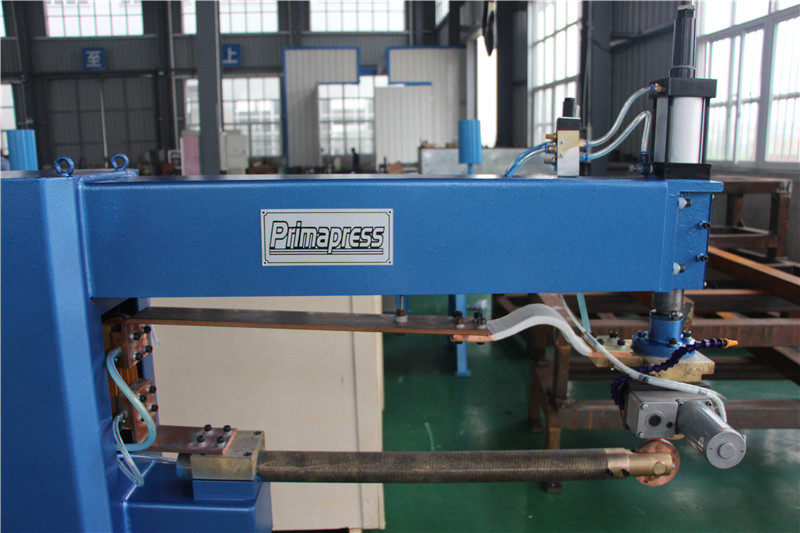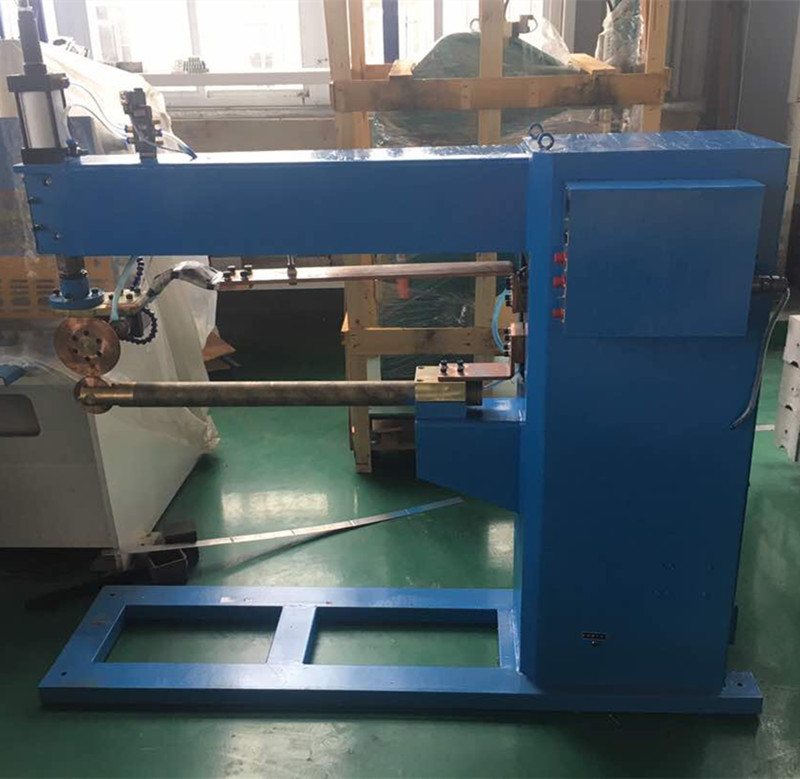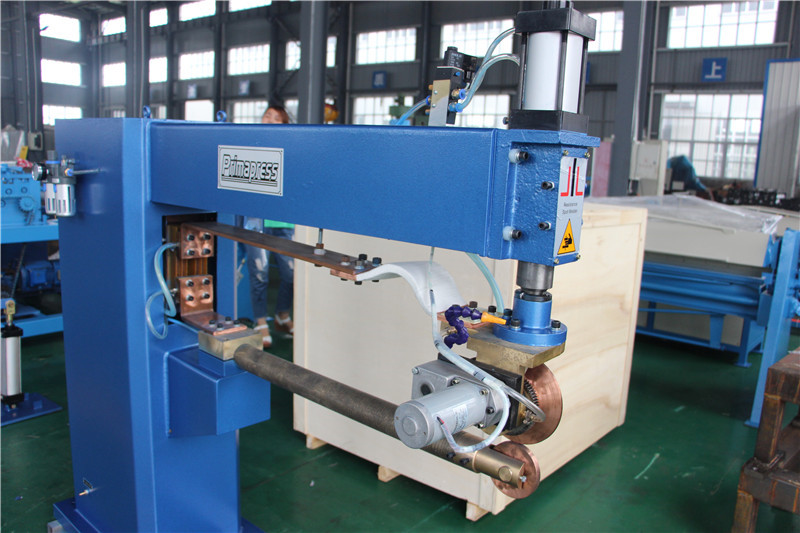 Due to our batch manufacturing, we will have a lower price with best quality machines.
When a breakdown occurs, our technicals are on call for both online & onsite correction.
All machines are inspected by our quality control department before shipped out.
Critical components & worn spare parts are offered to avoid unplanned stops.
We will provide you professional expert suggestions for your required machine.
All of the machine ordered by our customer will be delivered within 30 days.
Send us email or fill in below contact form. We will reply your message as soon as possible.